Project Management PMP® Prep Course
Earn Your PMP Stripes from A Clemson University Tiger!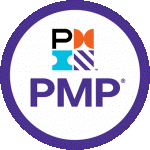 Project Management is one of the fastest-growing professional disciplines in the United States. Having PMP®-certified employees overseeing projects gives companies a competitive edge. The proven strategies used by PMP®-certified project managers dramatically reduce costly over-budget penalties and increase the likelihood that projects will be completed in a timely manner. Project managers walk away from the Project Management Bootcamp with the comprehensive knowledge necessary to pass the PMP® test. The course satisfies the 35 contact hours and other test requirements from the Project Management Institute (PMI)®.
Program Format:
Online Modality: Synchronous & Asynchronous
Duration: 5 weekdays over two weeks
Commitment: 35-40 hours
Program Tuition:
$3,000 – 50% Introductory discount = $1,500
PMP Preparation Sessions and Dates:
Five (5) weekdays over two (2) weeks from 9:00 a.m. to 5:00 p.m.
Session 1: Fall 2022 - August-September
August 24, 25 & 26 (Wednesday-Friday)
September 16 & 17 (Thursday & Friday)
Session 2: Fall 2022 - October-November
October 12, 13 & 14 (Wednesday-Friday)
November 3 & 4 (Thursday & Friday)
Session 3: Fall 2022 - November-December
November 9, 10 & 11 (Wednesday-Friday)
December 8 & 9 (Thursday & Friday)
Session 4: Spring 2023 - January-February
January 25, 26 & 27 (Wednesday-Friday)
February 16 & 17 (Thursday& Friday)
Session 5: Spring 2023 - February-March
February 22, 23 & 24 (Wednesday-Friday)
March 16 & 17 (Thursday & Friday)
Session 6: Spring 2023 - April
April 5, 6 & 7 (Wednesday-Friday)
April 27 & 28 (Thursday & Friday)
Why choose the Clemson University PMP® Prep course?
Clemson University is a PMI Authorized Training Partner (ATP) - the only choice for quality PMP® preparation training. Among the many benefits, being an ATP certifies that Clemson University has access to the highest-quality PMI-vetted PMP® exam preparation and training content and is verified to offer expert faculty as instructors.
Other important reasons to choose the Clemson University PMP® Prep course can be found in the course itself! Among many other attributes, you'll experience the following benefits as our student.
Focus:
We only train on PMP Preparation. Such focus ensures the most up-to-date material, information, and training.
Exceptional Instruction:
All courses are instructor-led by Russ Purvis, Ph.D. and PMP, with vast experience within this area. Professor Purvis is a full professor at Clemson University within the Management Department. He has won numerous awards for teaching, research and service. His courses are highly sought after as he has been preparing people to take the Project Management Professional (PMP) and Certified Associate Project Manager (CAPM) for over 25 years.
High-Quality Curriculum:
The curriculum exceeds PMI requirements for PMP® Preparation, delivering preparation-focused content using up-to-date online learning methods, including readings, reading guides, examples, live lectures, discussions, activities, reinforcement questions, exercises and review sessions for synchronous classes.
Ample Study and Practice Opportunities:
Clemson University course includes the PMP® Exam Prep Strategy Guide, over 1,000 Simulated PMP® exam clone questions and 2 full-length (200 questions) PMP® exams – one of which is simulated and administered by PMI.
100% Money-Back Guarantee:
Clemson University is confident of the PMP® Prep product and offers a 100% money-back guarantee! The Clemson University Guarantee:
If a participant attends the entire project management certification course and completes the full-length mock exams and does not pass the PMP® exam, then the participant can attend an additional class. After three attempts, Clemson University will refund your course tuition. All three attempts must be within one year of completing the Clemson University Prep course.
Profile: Session Leader Russ Purvis, Ph.D., PMP
Purvis has over 35 years of practical consulting and training experience in project management. His experience began as a systems analyst with a broad range of responsibilities covering the systems development life cycle. Later, as a project manager and lead internal consultant, he was responsible for managing application development, systems integration and conversion projects as well as end-user hardware and software support for over 1,500 personnel. Prior to entering academia, he was a consulting services director responsible for developing and implementing project management and system development methods and assessing strategic IT initiatives and projects in Fortune 1500 companies.
Purvis's research interests are focused on methods, techniques, and structures designed to improve the quality and productivity of project management. His current work is centered on field-based research and has been published in MIS Quarterly, Management Science, Organization Science, Journal of Management Studies, IEEE Transactions in Engineering Management and Decision Support Systems among others. He is the Past President of the Central Florida Chapter of the Project Management Institute.
Department of Management
Department of Management | 418 Wilbur O. and Ann Powers Hall, Clemson, S.C. 29634