Building future brand leaders through hands-on, experiential learning
Clemson University's MBA program has partnered with the Erwin Center for Brand Communications to launch the MBA in Digital Brand Communications, offering elevated instruction strategically focused on the application and practice of innovative digital brand experience planning and data-driven storytelling to meet business objectives and drive meaningful relationships between brands and consumers.
Students in the MBA in Digital Brand Communications concentration explore interdisciplinary topics from faculty with direct corporate marketing and brand-building experience. This concentration offers elevated instruction in the art and science of brand building in areas such as digital analytics, content and media, digital brand experience planning and E-commerce. Students can understand and solve real-world brand challenges through a cohort-style curriculum.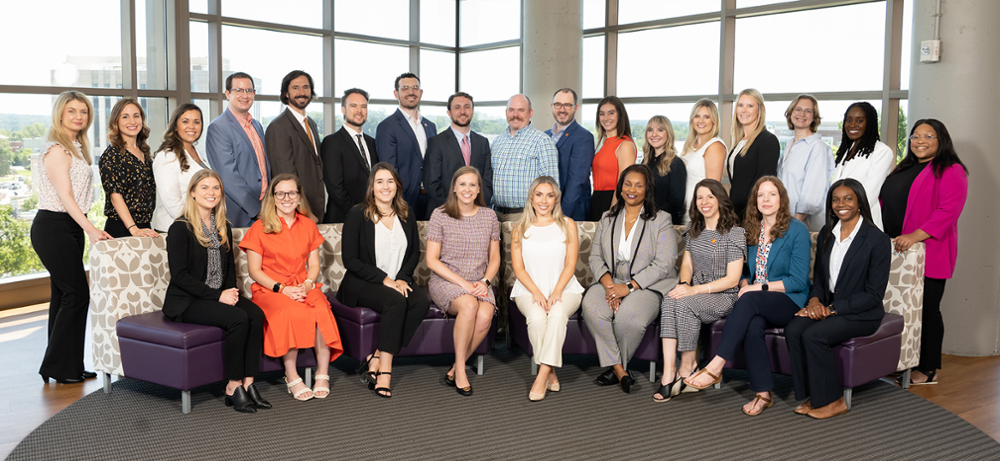 Check in on the first Digital Brand Communications cohort and learn more about what to expect in the program.
Learn More
The experience of teaching the course to the first cohort of DBC was simply unparalleled with the energy, engagement and sheer brilliance of our insight-driven discussions.

- Ankita Bakre, Ph.D., Digital Content Strategy Instructor
Program Structure
The MBA in Digital Brand Communications has been designed specifically for working professionals, featuring the convenience of online learning along with opportunities to develop strong connections over residency weekends, as well as the unique opportunity to share courses with master's level graduate students from other disciplines. In-person classes are scheduled for two weekends (Friday-Sunday) per semester, and the remainder of the coursework is completed online. Incoming students take part in orientation and Statistics Bootcamp in July of their first year.
View Detailed Curriculum
Curriculum Overview
Digital Brand Communications Concentration Courses
18 credit hours
Brand Insights and Digital Trends
Digital Content Strategy
Digital Media Planning
Data Visualization
E-commerce Platforms
Digital Strategy Capstone
MBA Core Courses
19 credit hours (online or in-person)
Intro to Accounting
Ethics & Leadership
Advanced Marketing
Strategic Management
Financial Management
Decision Modeling
Organizational Behavior & HR Development
Contact Admissions
Want to learn more? Please fill out the form below to receive additional information and updates about Clemson's new MBA in Digital Brand Communications.
Cost
The Clemson MBA in Digital Brand Communications Program is assessed as a Premier Graduate Program and has a special tuition rate outside of the traditional graduate tiers. Please visit the Graduate School's Tuition and Fees schedule and the Student Financial Services Tuition and Fee Calculator for detailed information.
Clemson MBA Program
Clemson MBA Program | 1 North Main Street, Greenville, S.C. 29601