Extension & Outreach
Clemson Extension helps improve the quality of life of all South Carolinians by providing unbiased, research-based information through an array of public outreach programs in youth development; agribusiness; agriculture; food, nutrition and health; and natural resources.
With offices in all 46 counties of the state, Extension works to help support South Carolina's $51.8 billion agriculture and forestry industries; strengthen families and communities; improve stewardship of natural resources and the environment; strengthen connections between people and their food; and expose South Carolina youth to opportunities in agriculture, science, technology, engineering and math.

South Carolina's Trusted Source
Forestry & Wildlife Resources Blog
Forestry & Wildlife Resources
Improving land, timber, and wildlife habitat across South Carolina.
Water Resources
Protecting South Carolina's water resources one drop at a time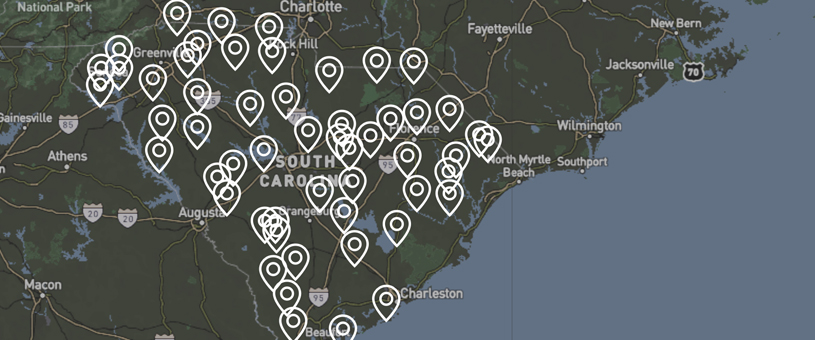 SC Weather Map
Access your local weather data from a Tempest Weather Station (located by Clemson Cooperative Extension) in your community. Local weather data helps to better inform forecasting tools and create hyper-local weather assessment tools.
View SC Weather Map
Baruch Institute of Coastal Ecology and Forest Science
Baruch Institute of Coastal Ecology and Forest Science | Highway 17 North, Georgetown, SC 29442-0596