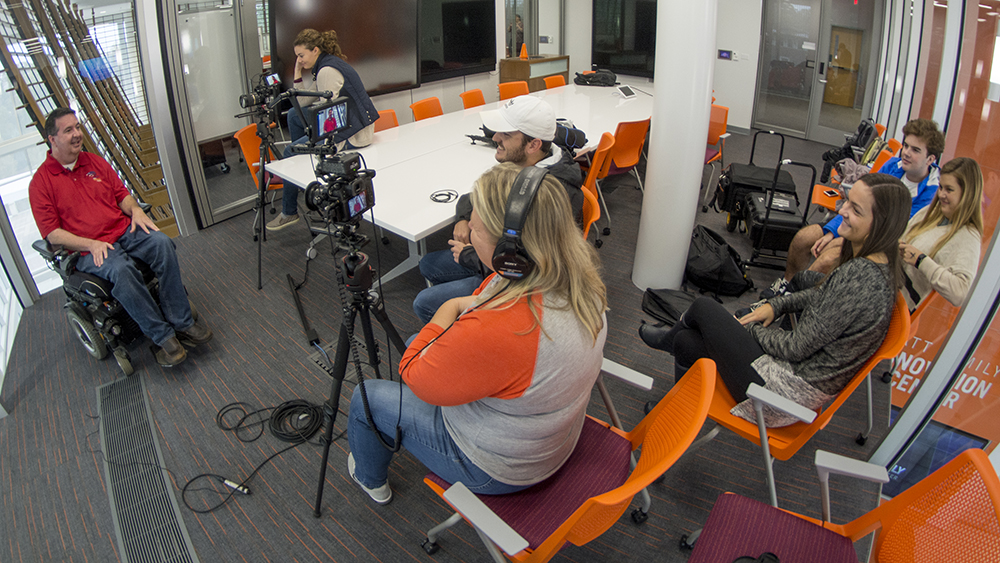 The Department of Communication at Clemson University cultivates undergraduate and graduate students with the knowledge and critical thinking skills necessary to succeed not only in a professional or advanced academic environment, but also in the larger society as engaged global citizens.
Our undergraduate program features an innovative curriculum that prepares our majors for careers in the 21st century. Core classes include communication theory and research methods, and students can also choose from additional classes in areas such as public relations and popular culture, as well as health, political and sports communication. The curriculum is forward-thinking and prepares students to compete for careers in the communication profession or to continue their education in graduate school. Our students develop an integrated skill set in oral, visual and written communication and learn how to present information and interact in a digital communication environment. This diverse skill set enables students to meet the challenges of the rapidly evolving communication profession.
Our graduate program in communication, technology and society builds thought leaders trained to provoke discussion, direct research, critically assess claims and implement solutions related to communication technologies. They are prepared for entering doctoral programs at major research universities or leadership roles in teaching, public service and industry. Their communication expertise applies to fields such as communication, public health/health organizations, marketing research, media studies, politics, community organizing, sports, entertainment and marketing.
Our nationally known faculty members have expertise in diverse areas of human communication, and the scholarship they pursue challenges and educates students at both abstract and applied levels. Our teacher-scholars conduct cutting-edge research in areas such as health and sports communication, new communication technologies and social media, organizational communication, as well as media and culture. Coursework and interaction with faculty members instill in students broadmindedness, ethical sensibilities, rigorous thought processes and genuine curiosity about the social world.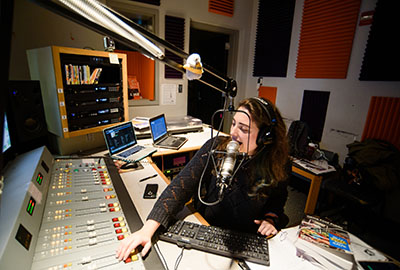 Bachelor of Arts In Communication
Whether you hope to manage a business, produce documentaries, coordinate public relations and publicity for a major corporation, promote a nonprofit or tell stories as a news reporter, the secret to success is effective communication. Tell our faculty your thoughts on where you want to be at graduation, and we will work with you to get you there.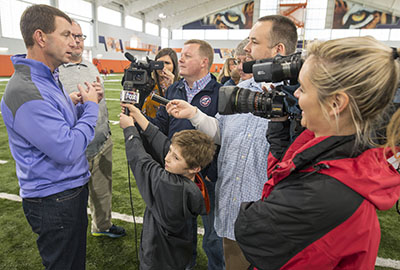 Bachelor of Art in Sports Communication
Clemson's sports communication major provides a multi-faceted and diverse approach to sports communication through examining areas such as social media, public relations, organizational communication and interpersonal communication. Our students gain a strong theoretical foundation that allows them to understand why certain messages work, and how to optimize communication in the sports context.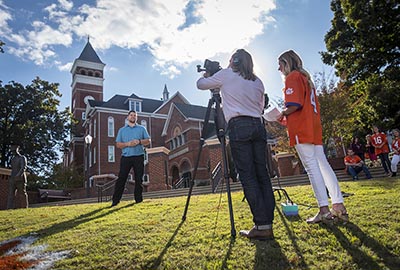 Master of Arts in Communication
The Master of Arts in Communication (MAC) program cultivates an appreciation for the breadth and depth of communication inquiry. In line with the mission of the Department of Communication, our program provides students with the tools to understand, evaluate, and interpret communication scholarship and its practical applications, particularly in the areas of health communication, strategic communication, sport communication, and media and technology.
Department of Communication
Department of Communication | 408 Strode Tower