Bachelor of Arts in Sports Communication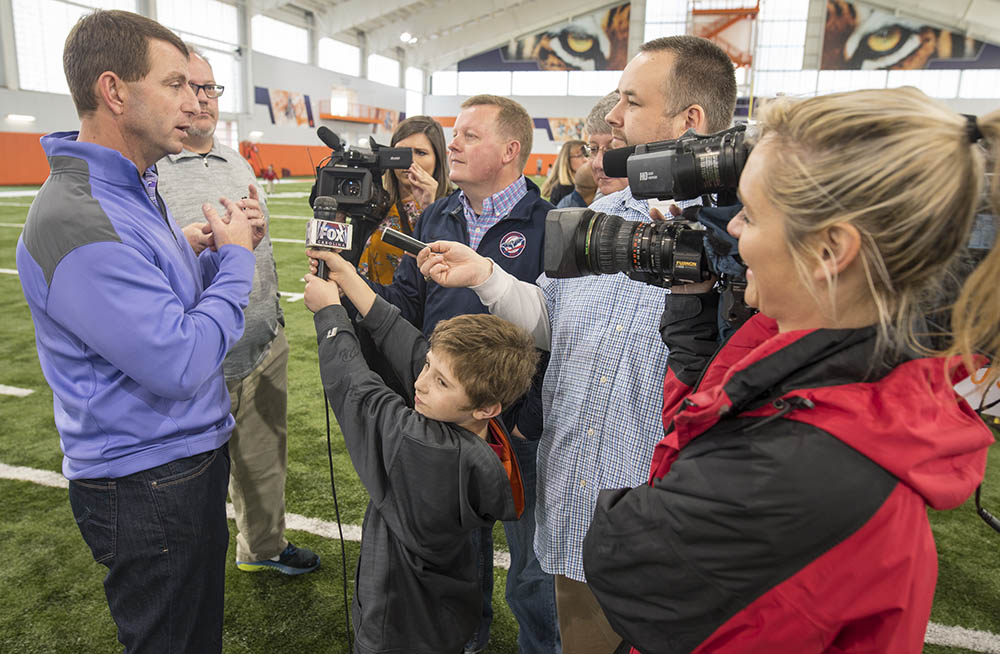 Our undergraduate program features an innovative curriculum that prepares our majors for careers in the 21st century. From core courses in communication theory and methods, to emphasis areas such as media and mass communication, health communication, and strategic communication, the curriculum is forward-thinking and prepares students to compete for careers in the communication profession or to continue their education in graduate school. Our majors develop an integrated skill set in oral, visual, and written communication and learn how to present information and interact in a digital communication environment. This diverse skill set enables students to meet the challenges of the rapidly evolving communication profession.
Communication plays an integral part in the sports world, and it is imperative for sports professionals to have a strong communication foundation in order to be successful and competitive. Clemson's sports communication major provides a multi-faceted and diverse approach to sports communication through examining areas such as social media, public relations, organizational communication and interpersonal communication. Our students gain a strong theoretical foundation that allows them to understand why certain messages work, and how to optimize communication in the sports context. During your time in this degree program, you'll be enabled to develop a customized study plan that allows you to focus on your areas of interest. Our program also provides extensive opportunities to network with people who work in the sports communication industry.
Department of Communication
Department of Communication | 408 Strode Tower