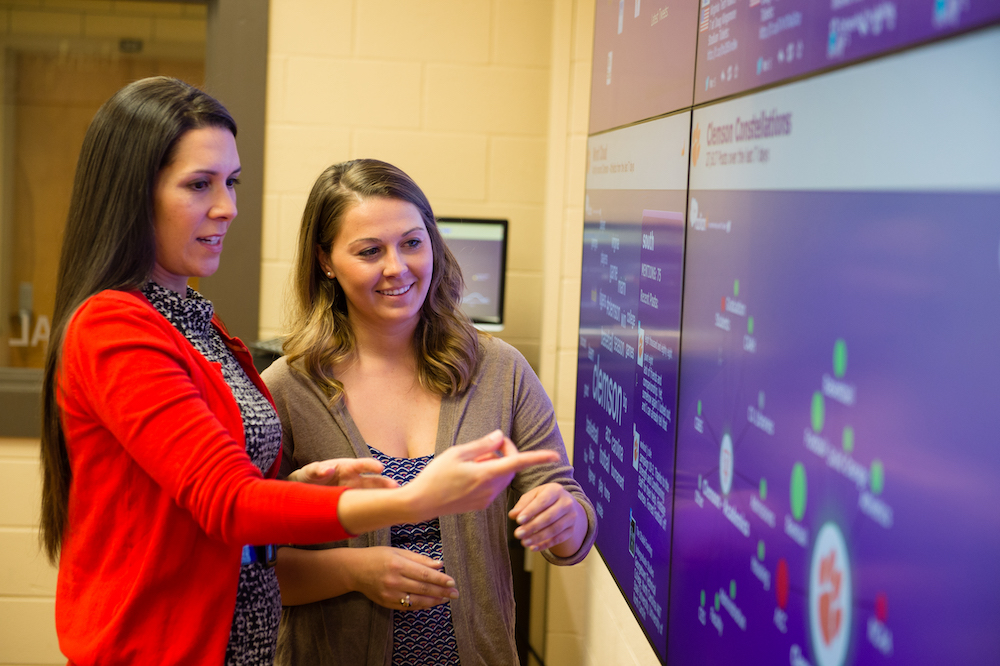 Research Hub
The Research Hub supports the research activities of faculty and students in the Department of Communication. The hub provides physical and digital resources for the production of high-quality, relevant research that advances communication scholarship and positively impacts our communities. The Research Hub engages students in the research process by creating dynamic opportunities for involvement. Students are able to participate in studies, collaborate and assist faculty with research, and learn about department-supported projects and publications.
To inquire about using an existing resource or request an additional resource, please contact Alyssa Davis, Director of the Communication Center, at alyssa8@clemson.edu.
Participation Opportunities
Students looking for active studies to fulfill research participation requirements for their course(s) can visit the communication research participation portal.
Research Resources 
Software & Digital Licenses
Hardware
Laptops
Noise-canceling headphones
Computer station partitions
VR headset 
Space
Recording studio
Focus group room
Space for other data collection in the Watt Center
Department of Communication
Department of Communication | 408 Strode Tower