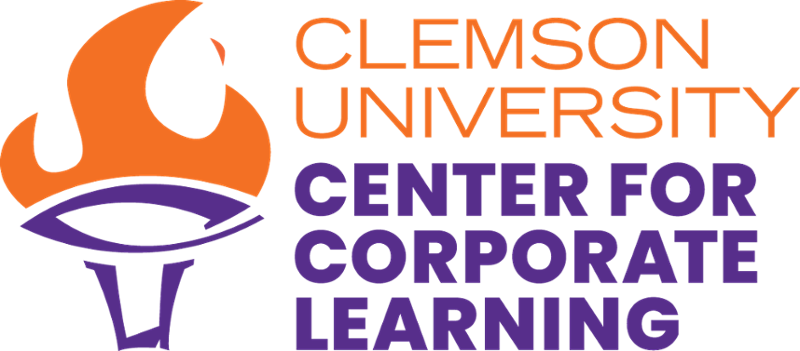 Reliability Engineering Certification
Improving asset and capacity reliability and creating a culture of continuous improvement.
The Clemson University Reliability Engineering Certification program is designed for people who are responsible for improving asset and capacity reliability and creating a culture of continuous improvement. This program equips participants to:
Build and sustain a strategic reliability engineering program
Prepare control strategies that reduce risk and improve asset utilization
Determine predictive strategies and build an effective predictive maintenance program
Establish a root cause analysis program that will lead to reduced downtime, increased production and a culture of continuous improvement
Demonstrate practical learning application
Use the REC title designation beside your name
Register Now!
Course Schedule
Four-Course Program
The Reliability Engineering Certification is comprised of the four courses below as well as a work product requirement that will equip you to illustrate your expertise in the area of Reliability.
Register Now!
Course Schedule
Work Product
The Reliability Engineering Certification is unique because it tests your knowledge and skills in the real-world application of reliability engineering principles.
The work product component allows you to demonstrate to yourself, your organization and your peers your competency in the real-world application of reliability engineering principles. You will put your learning into practice by applying the tools and templates provided in the four courses to a system in your facility.
Successful completion of the four courses listed above and the work product assignment result in permission to use the "REC" title designation after your name.
Price: $2495
Register for Work Product
Testimonials
I've gained confidence in my abilities in this field and the client feedback has been excellent. The REC Certificate provided credibility when I talk with electrical engineers and maintenance personnel. - Doug M., Project Engineer
I feel that the REC program will make us a better company. Being an automotive supplier, everything is already very competitive. Any step we take to get more productivity, improved OEE, and better use of our resources only strengthens our position. - Tony R., Maintenance Manager
I believe that any organization wanting to move to a reliability based culture needs to have the knowledge presented in this program, but more importantly, they need to apply it. - Brian R., Manager Operational Excellence
The REC Work Product drives the practices and teaches the tools to identify problems in many areas of manufacturing. Not only are the tools beneficial in driving best maintenance practices but are useful in the Continuous Improvement Process and Lean Manufacturing. - David H., Sr. Manufacturing Engineer
Live Virtual Classes
Virtual, Instructor-Led Training (VILT) combines the benefits of traditional classroom training and online learning. It allows participants to have the experience of live instructor-led training without having to go to a classroom or have the instructor present in person.
Using Zoom's technology, this video-based training allows learners to ask questions, participate in discussions, and get trained together irrespective of their location. Participants in the Institute's virtual classes will learn the same content from the Institute's in-person classes while participating in professionally facilitated sessions with activities that stimulate participation and learning:
Online breakout sessions with facilitator support
Individual and group assignments and discussions
Polls, Q&A, and online whiteboard activities that keep learners engaged
Life Cycle Institute's virtual classes were developed by industry-leading subject matter experts and certified professional instructional designers with experience converting live, instructor-led classes into engaging and effective online learning experiences using learning best practices.
The virtual classes will entitle participants to the same CEUs as in-person classes and will also count toward certification.
Clemson Center for Corporate Learning
Clemson Center for Corporate Learning | 1 North Main Street, 7th Floor, Greenville, SC 29601