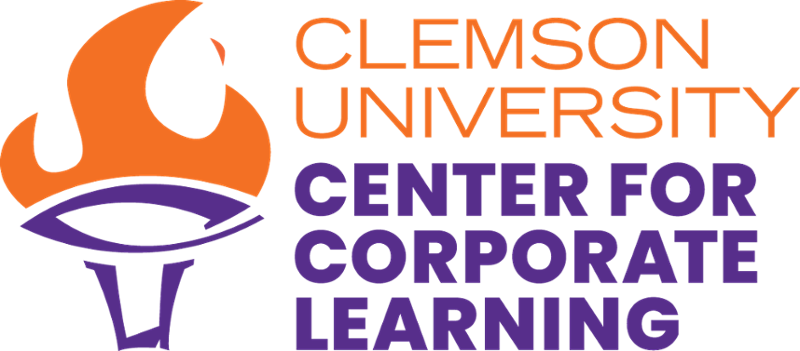 In today's world, it's critical to understand the current business environment. That's why Clemson University's Center for Corporate Learning offers a series of programs specially designed to give you a professional edge and help you meet your personal goals. Enroll today and tap into current trends or reinforce your professional standing.
Watch Video Highlights
Business Leadership
Building Organizational Resilience
The Center for Corporate Learning offers programs designed to build employee resilience to teach professionals how to deal with work-life stress by utilizing proven techniques for employee wellness.
Leadership Webinar Series
This series will engage many of our partners and participants around the country who reflect our diverse community and bring experts forward to have these accessible, important and timely conversations.
Engineering Certifications
Maintenance Management Certification
Earn your Maintenance Management Certification. You'll learn how to meet your production goals and maintain your valuable assets, increase maintenance personnel productivity, build a problem-solving culture, and much more.
Planning and Scheduling Certification
This program is designed for professionals responsible for building and sustaining a world-class maintenance planning and scheduling program.
Reliability Engineering Certification
This program is designed for people who are responsible for improving asset and capacity reliability and creating a culture of continuous improvement. The program covers reliability engineering fundamentals and best practices, including predictive maintenance strategy, root cause analysis and risk-based asset management.
Online Programs
MyCAA Online
The "Military Spouse Career Advancement Accounts" program provides spouses with up to $4,000 over two years to pursue degree programs, licenses, or credentials that lead to employment in portable career fields.
Online Courses
Clemson University is proud to partner with Cengage Learning (Education to Go and Gatlin Education Services), JER Online and RedVector to provide quality online continuing education courses. Through our partners, we offer courses to various industries and trade groups.
Online Project Management Training
Project Management Certification Preparation
This 100% online course will teach you the fundamentals of project management based on the Project Management Institute's (PMI) A Guide to the Project Management Body of Knowledge (PMBOK Guide®).
Specialized Programs
Certificate of Mastery in Packaging Management
An online 12-week program for future leaders in one of the world's largest industries. Through a series of self-paced instructional videos and peer discussions, you will learn about the global competitive landscape, packaging development workflow, material management, capital equipment and manufacturing, package labeling and finishing, logistics & supply chain, regulations and corporate sustainability, procurement process, leadership and effective project management.
Summer Reading Program
For an enjoyable activity with lifelong benefits, we recommend one of our eight different reading skills programs designed and taught by instructors from the Institute of Reading Development and offered as a community service by Clemson University's Center for Corporate Learning.
Tire Conference
A one-of-a-kind event where C-level leaders from across the globe can gather to collaborate, discover and address trends and developments affecting the global tire industry. This intimate conference is constructed to help connect and inform leaders and decision-makers in the areas of design, research, manufacturing, retail and regulations.
Clemson Center for Corporate Learning
Clemson Center for Corporate Learning | 1 North Main Street, 7th Floor, Greenville, SC 29601