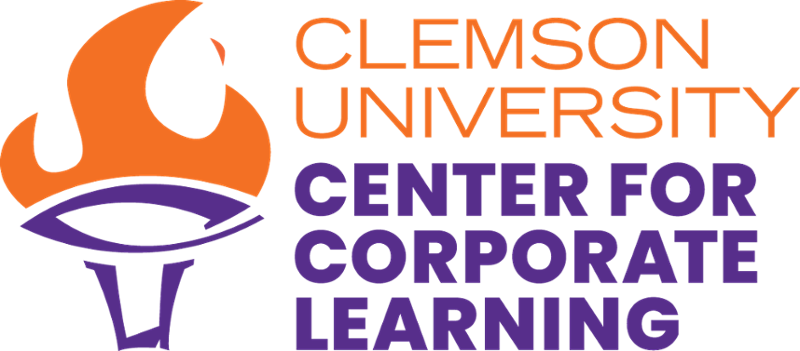 Enrollment is year-round. Start your miniMBA today and earn a certificate credential to advance your career.
The Center for Corporate Learning has reconceptualized the miniMBA as a virtual program. We will continue to provide you with high-quality professional development in a virtual online and highly interactive setting.
Today's business environment is more competitive than ever. Success depends on much more than experience. It demands critical leadership and relationship skills, along with creative problem-solving techniques, to not only get ahead but make a real impact. Purposefully developed by Clemson University's Center for Corporate Learning (CCL), the miniMBA program is designed to help corporate executives or those who wish to advance, to improve their leadership skills, develop advanced marketing techniques, implement efficient business practices, and build strategic, ROI-centric decision-making processes. Register for one of the Certificate Programs, or choose to register in individual sessions that fit your needs.
The long-standing reputable standing in its continuing professional development opportunities (after the degree extension programs) , affordability and time commitment, and the quality and scope (topics covered) of the curriculum content [are why I chose the program]. This was a very practical and engaging experience that fosters ongoing networking. The immediate applicability of the concepts, materials and resource sharing was tremendous. This is what executive/practitioners look for when advancing their professional development. Well worth the investment!

Emi Johnson
Senior Business Processing Consultant
City of Austin Library Department
Austin, TX
Register
View the Schedule
Registration
Enrollment is year-round. All classes are online.
miniMBA Certificate
Choose any six sessions
$1,200
Professional miniMBA Certificate
Choose any nine sessions
$1,700
Executive miniMBA Certificate
Complete All 12 sessions
$2,000
Open Session Rate
Any single session
$249
Register Now
2023 Schedule
Date
Session - ALL TIMES 8 a.m. -12 p.m.
November
11/3
Actionable Business Strategy
11/10
Marketing Trends & Digital Transformation
December
12/1
The Bridge to Innovation
12/8
Narrative Leadership
Register Now
2024 Schedule
Date
Session - ALL TIMES 8 a.m. -12 p.m.
January
1/12
Leading & Motivating
1/19
Global Business Communication
1/26
Storytelling & Content Marketing
February
2/9
Data Analytics & Visualization
2/16
Project Execution
2/23
Leading Diverse & Inclusive Organizations
March
3/8
Accounting & Profitability
3/15
Conflict Resolution & Workplace Harmony
3/22
Actionable Business Strategy
April
4/5
Marketing Trends & Digital Transformation
4/12
The Bridge to Innovation
4/19
Narrative Leadership
May
5/3
Leading & Motivating
5/10
Global Business Communication
5/17
Storytelling & Content Marketing
5/24
Data Analytics & Visualization
June
6/7
Project Execution
6/14
Leading Diverse & Inclusive Organizations
6/21
Accounting & Profitability
6/28
Conflict Resolution & Workplace Harmony
July
7/19
Actionable Business Strategy
7/26
Marketing Trends & Digital Transformation
August
8/9
The Bridge to Innovation
8/16
Narrative Leadership
8/23
Leading & Motivating
8/30
Global Business Communication
September
9/6
Storytelling & Content Marketing
9/20
Data Analytics & Visualization
9/27
Project Execution
October
10/4
Leading Diverse & Inclusive Organizations
10/11
Accounting & Profitability
10/18
Conflict Resolution & Workplace Harmony
10/25
Actionable Business Strategy
November
11/8
Marketing Trends & Digital Transformation
11/15
The Bridge to Innovation
December
12/6
Narrative Leadership
Register Now
Clemson Center for Corporate Learning
Clemson Center for Corporate Learning | 1 North Main Street, 7th Floor, Greenville, SC 29601