FAQ's
Extinguisher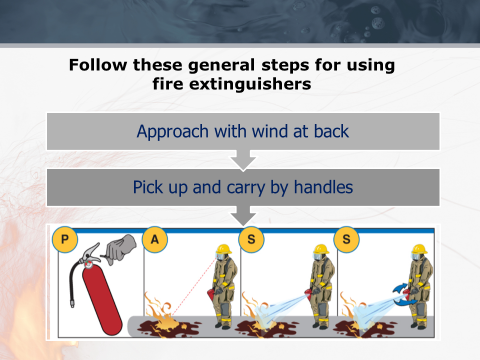 Clemson University contracts with an third-party vendor to service and maintain fire extinguishers in campus buildings. all official extinguishers are inspected and serviced according to a schedule in order to meet International fire and building codes. In the event that a fire extinguisher needs attention in addition to the routine service schedule, please report this issue to University Facilities 864-656-2186. To report a damaged or missing fire extinguisher also contact University Facilities at 864-656-2186. 
If the Fire Extinguisher is located in a residence hall, contact University Housing at 864-656-2295.
Hazard Report
If you discover a hazardous condition or fire safety issue that needs attention immediately, please notify the University emergency dispatch center by calling 911 or 864-656-2222. If the situation or condition is not an emergency it is still important to us and should be reported for investigation and follow-up as soon as possible. 
If you wish to report a hazard but want to remain anonymous, you may click on the link below:
http://www.clemson.edu/administration/internalaudit/ethicsline.html 
Tour/Visit
Would your school or organization like a visit from the CUFD Fire Chief or a tour of the station? Please contact the Fire Department at 864-656-2242.