The Samuel J. Cadden Chapel welcomes all members of the Clemson University community for prayer and other expressions of faith during published open hours. 
Open Hours:
Monday - Friday: 10 a.m. - 2 p.m.

Saturday: Closed

Sunday: Closed
In addition to personal prayer and expression of faith, the chapel also can be reserved for faith-based and cultural activities that include organizational gatherings, services, special events, recitals and ensemble performances.  The chapel is additionally available for weddings, funerals and memorial services. 
Reservable Hours:
Monday - Friday: 4 p.m. - 11 p.m.

Saturday: 8 a.m. - 11 p.m.

Sunday: 8 a.m. - 11 p.m.
We accept reservations up to 1 year in advance. Please contact with any questions.
Chapel Billing

There are no associated fees during open hours.

Please call (864-656-6118) or email for more information regarding billing.

Weddings

We are honored to have you consider the Cadden Chapel for your special day! Whether you're a current student, an alumnus returning home, a faculty member, or simply a community member enchanted by the elegance of the chapel, we are excited that you're here. Regardless of your cultural background, religious beliefs, or affiliation, we welcome you to celebrate with us. 

Reservations

We are accepting wedding requests for May 7, 2022 and later. We will accept weddings up to one year in advance. Please contact for more information.

Pricing

$1,800*

*Effective through June 30, 2023.

Please contact us for information regarding pricing after June 30th.

Includes:

2 hours max for rehearsal on Friday evening prior to wedding (subject to availability)

5 hours max for usage of all indoor spaces for day-of

Pre-Event coordinator (does not include day-of coordinator)

In-house inventory – furniture, audio/visual

Coordination – Parking/Traffic (fees associated)

Basic building staffing day-of

Fixed seating for 120 guests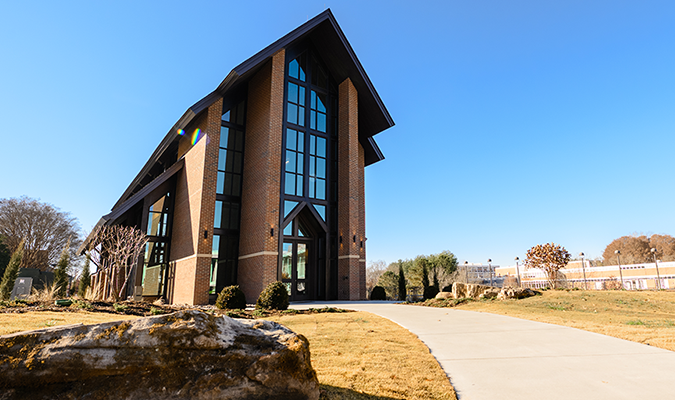 Level 1
Lobby

Accessible with access to elevator

Assembly Space

Fixed seating for 120 persons

Fixed platform

Surround house sound

Adjustable lighting

Projector and retractable screen

Retractable blinds on audience right windows

Two private prayer nooks in the back left and right corners
Ground Level
Two private prayer rooms

Gallery

Johnson Family Student Memorial and Reflection Garden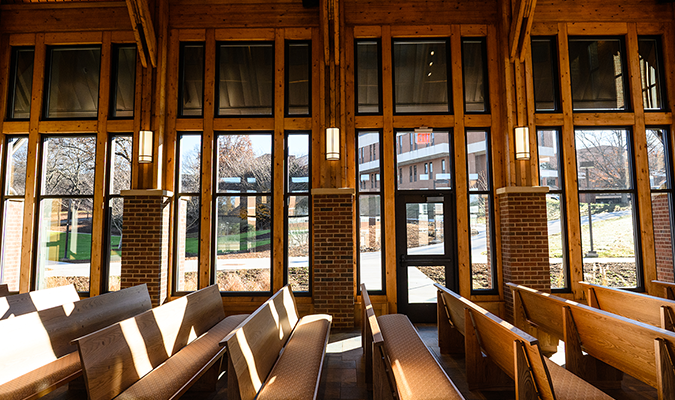 Campus Reservations and Events
Campus Reservations and Events | Hendrix Student Center, Second Floor, 720 McMillan Rd, Clemson, SC 29631