MBA CORPORATE
Clemson's MBAc program is highly regarded for its practical, applied approach to advanced business topics. A Clemson MBA is highly customizable due to the diversity of electives offered, which include supply chain management, marketing analysis, and more.
MBA ONLINE
Clemson University launched the new online MBA program in Fall 2019. A part-time program for working professionals utilizing the same MBA Corporate curriculum and faculty, the program can be consumed live via video conferencing or through recorded classes and enrichment materials.
MBA IN ENTREPRENEURSHIP & INNOVATION
Our MBAe program is about more than starting your own business. While you learn how to create a company from the ground up during the program, you also learn how to innovate within your organization. So no matter what your goals are, your MBA is ready to help you along the way.
MBA IN BUSINESS ANALYTICS
Designed with input from leading industry partners in Upstate S.C., Clemson's MBAba connects business management with data analytics so you can mine data, clean it, model it, and ultimately make strategic business decisions based on the results.
MBA IN DIGITAL BRAND COMMUNICATIONS
Launching Fall 2022: In partnership with Clemson's Erwin Center for Brand Communications, this MBA program explores brand-building through real-world brand challenges and hands-on coursework strategically focused around interdisciplinary topics such as data visualization, digital brand experience planning and strategic management.
MBA Admissions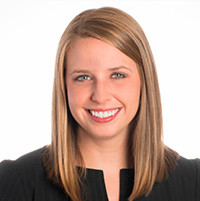 Kristin Hawk
Director of Admissions
Email MBA Admissions
Paige Kegley
Assistant Director of Admissions
Email MBA Admissions
---
Want to learn more?
Come to a free Information Session to learn about admission requirements and see which Clemson MBA option is right for you! Sessions are held monthly at our Greenville campus, with additional sessions online and around the Southeast throughout the year.
Register now!
Clemson MBA Program
Clemson MBA Program | 1 North Main Street, Greenville, S.C. 29601