Tim Green, Ph.D.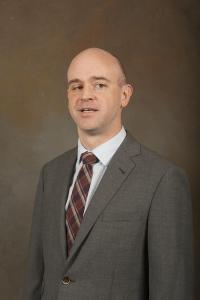 Lecturer, City and Regional Planning
Contact
Office: Lee Hall
Phone: 864-656-9889
Email: tgreen8@clemson.edu

Education
Ph.D., University of Illinois at Urbana-Champaign (2014); M.U.P., University of Illinois at Urbana-Champaign (2008); B.A., Cornell University (1998)
Tim Green is Assistant Professor of City and Regional Planning. His main research interests lie in economic development and regional planning, specifically how economic development policies are created at local and regional scales. His work addresses the role of economic analysis in economic development planning processes and the effect of different organizational and institutional arrangements on policy choices. Most recently, his research examined how regional economic development organizations used the concept of industry clusters to set policy and make decisions. He has also conducted research on the relationship between natural and economic systems in natural disasters in the Midwest and New Orleans. Before pursuing his graduate work, he worked in conservation science at the World Wildlife Fund in Washington, DC.
College of Architecture, Arts and Humanities
College of Architecture, Arts and Humanities | 108 Strode Tower, Clemson, SC 29634