George McCutchen, CCIM®, SIOR®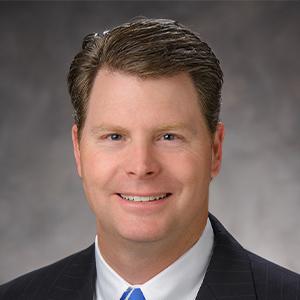 Principal, Wilson Kibler
Contact
ABRED
Phone: 803-779-8600
Email: gmccutchen@wilsonkibler.com
CAREER SUMMARY
George attained membership in the prestigious Society of Industrial and Office Realtors® in 2010. SIOR ® represents today's most knowledgeable, experienced, ethical, and successful commercial real estate brokerage specialists. Also, he has been a Certified Commercial Investment Member ® since 2007.
George joined Wilson Kibler in 2004 after a successful career as a Certified Financial Planner. He received many honors and accolades while serving as a Senior Financial Advisor.
Clients include American Recycling; Bass Pallets; Capital Investment Group; Carrier; Coca-Cola; Concept Packaging; Garlock Helicoflex; Home Depot; Insurance Auto Auctions; Knology; LeSaint Logistics; Love's Truck Stops; Owen Steel; Realty Income Corp.; Sigma Supply; Suncrest Supply; Terex; Thermo King; Thomas & Watson, CPAs; TMC Transportation; Truck & Wheel; UPS; US Foods; and Walmart.
PROFESSIONAL ACHIEVEMENTS • Top Producer for South Carolina, Wilson Kibler, 2015, 2017 and 2018 • Power Broker Award Winner, CoStar, 2014 and 2017 • Society of Industrial and Office Realtors (SIOR) since 2010 • Certified Commercial Investment Member (CCIM) since 2007 • Certified Financial Planner (CFP) • Board member, Clemson University Advancement Board of Real Estate Development since 2011
PERSONAL AFFILIATIONS • Chairman of the Board, Oliver Gospel Mission, 2008 • Leadership of Columbia – Class of 2000 • Elder, Eastminster Presbyterian Church – Elder 2001-2004 and 2012-2014; deacon 1998-2000 • Graduate of Clemson University, where he earned a Bachelor of Science degree in financial management with a real estate focus area and a minor in accounting.
College of Architecture, Arts and Humanities
College of Architecture, Arts and Humanities | 108 Strode Tower, Clemson, SC 29634