Emily C. Bridges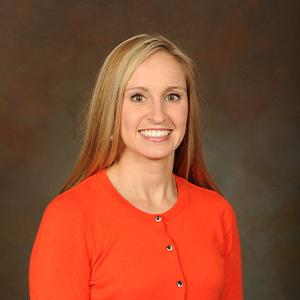 Marketing Director, Choate Construction Company
Contact
ABRED
Phone: 678-892-1224
Email: echoate@choateco.com
Emily C. Bridges joined Choate Construction Company in 2008 and focuses on designing, implementing, and facilitating the marketing plan and direction. Specifically, she handles marketing strategy development, public relations, brand management, client presentations, internal and external communication, collateral, philanthropic efforts, and ensuring multi-office marketing consistency.

In addition to her professional duties, Emily has served as a Member on the Georgia Cystic Fibrosis Foundation Board of Directors for seven years and was presented with the national Jena Award in 2011, the highest honor bestowed to an individual by the CF Foundation, for her fundraising and volunteer efforts. She also chairs Choate Construction's Cars & 'Q for a Cause event, an annual car show and bbq that donates its proceeds to the CF Foundation.

Emily is also on the board of the Real Estate Group of Atlanta (REGA) and currently serves as President, the Executive Committee of the Advancement Board for Real Estate Development (ABRED) at Clemson University, and is an Emeritus Board Member on Andee's Army, a 501c3 that supports children and youth affected by brain injuries. She is a part of the national 40 Under 40 Class of 2015 for Building Design + Construction magazine.

Emily also volunteers for Big Brother Big Sister, through which she has mentored her Little Brother for the past eleven years.

She earned her B.S. from Clemson University in Organizational Communications in 2007.
College of Architecture, Arts and Humanities
College of Architecture, Arts and Humanities | 108 Strode Tower, Clemson, SC 29634