John S. Whitaker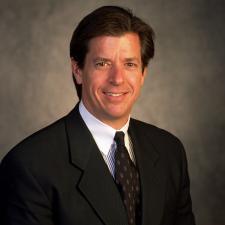 Managing Director, AIG Global Real Estate Investment Corp.
Contact
ABRED
Phone: 404-965-5962
Email: john.whitaker@aig.com
Mr. Whitaker is responsible for AIG Global Real Estate's global development activities and participates on the firm's Real Estate Investment Committee. Among the recently completed development projects for the firm is IFC Seoul, a 5.4 million square foot mixed-use project in South Korea and the Stowe Mountain Resort in Stowe Vt. From 2004 through 2010, Whitaker led a team in the development, stabilization and divestiture of multiple properties at Atlantic Station®, a $3 billion mixed-use project in midtown Atlanta. Atlantic Station® is a renowned urban brownfield re-development which is master planned to include 12 million square feet of office, retail, residential and hotel facilities. Before joining AIG Global Real Estate, Mr. Whitaker was a Principal and Managing Director for Trammell Crow Company where he was responsible for the Atlanta office, including development, acquisitions, brokerage and property management. Mr. Whitaker has 33 years of real estate experience with an established development track record in the Atlanta metropolitan area. In addition to Atlantic Station, his involvement includes such notable projects as Concourse, Capital City Plaza, Peachtree Center, the Corners Office Park, McGinnis Park and The Proscenium. Mr. Whitaker is an active member in the Urban Land Institute, National Association of Industrial and Office Properties, and serves on several Boards at Clemson University including the Advancement Board for Masters in Real Estate Development, the Clemson University Real Estate Foundation and the Clemson University Land Stewardship Foundation. Mr. Whitaker received a Bachelor of Science degree in Business from Clemson.
College of Architecture, Arts and Humanities
College of Architecture, Arts and Humanities | 108 Strode Tower, Clemson, SC 29634