David Franco, Ph.D.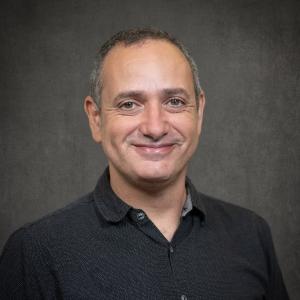 Co-Director of Architecture Graduate Programs; Associate Professor of Architecture
Contact
School of Architecture
Office: Lee 2-311
Email: francos@clemson.edu

Education
Ph.D. in Architectural and Urban History and Theory, San Pablo CEU University (2016); M.Arch, ETSAM Universidad Politécnica de Madrid (2001)
My research interests focus on how social inequalities and political conflicts define the cultures of the built environment in general and, more specifically, how they have played a usually ignored role in the global development of modern and contemporary architectures. This basic frame has informed my creative practice—mostly centered on projects of social infrastructures, affordable housing, and public spaces—, and my scholarly research.
Attempting to uncover modern architecture's political complexities, I have studied the fictionalization of everyday life processes in working-class communities during the 1950s and 60s in Europe and the US. In a very different context, I have looked at the informal bricolage and looseness of the domestic architectures of the rural poor in the US and their entanglement of race and class conflicts. Finally, I have examined the politics of tactical urbanism and other new urban practices in relation to social justice and culture.
College of Architecture, Arts and Humanities
College of Architecture, Arts and Humanities | 108 Strode Tower, Clemson, SC 29634