Mashal Saif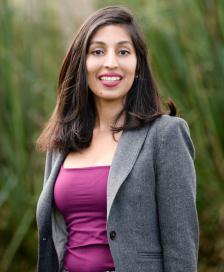 Assistant Professor of Religion
Contact
Office: 214 Hardin
Email: msaif@clemson.edu

Education
Ph.D., Duke University's Graduate Program in Religion.
Courses
Assistant Professor (Islamic Studies)
Dr. Saif's research interests include Islam in contemporary South Asia; the trans-temporal dynamics between medieval and modern Islamic discourses; contemporary Muslim political theology; the intersection of religious studies and postcolonial theory; and the anthropology of the state.
Dr. Saif's first monograph The 'Ulama in Contemporary Pakistan: Contesting and Cultivating an Islamic State is forthcoming with Cambridge University Press. Her co-edited volume State and Subject Formation in South Asia is under contract with Oxford University Press. She is currently working on her second monograph, tentatively titled, Traditional Islam and Modernity in Pakistan: An Intimate Account.
Dr. Saif's scholarly articles have appeared in a variety of journals: Modern Asian Studies, The Journal of Shi'a Islamic Studies, Islamic Studies, Fieldwork in Religion, Annali and Thinking About Religion. She also authored several book chapters, book reviews and encyclopedia articles.
At Clemson University, Saif has received multiple research awards this year (2020), including a CU SEED Grant and a Lightsey Fellowship. And, this year, within the College of Architecture, Arts and Humanities, she was the sole recipient of the Dean's Excellence in Research Award and was the CAAH nominee for the University's Junior Researcher of the Year.
College of Architecture, Arts and Humanities
College of Architecture, Arts and Humanities | 108 Strode Tower, Clemson, SC 29634