Terry Farris, Ph.D.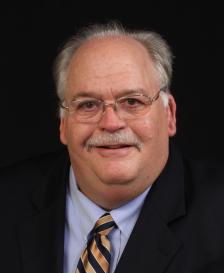 Associate Professor Emeritus, Real Estate Development and City and Regional Planning
Contact
Department of City Planning and Real Estate Development
Email: jfarris@clemson.edu

Education
Ph.D. in Urban and Regional Planning, Michigan State University; M.U.P., Michigan State University; B.A. in Urban Geography, St. Louis University
Courses
Market Analysis; Public-Private Partnership; Mixed Use; Coastal Tour
Founder of the Master of Real Estate Development Program. Previous positions include MCRP Program Director, 2001-2005; Founding MRED Program Director, 2004-2010; Founding Part-time CRED Director, 2001-2007.
Formerly taught Real Estate Market Analysis, Public-Private Partnership, Roundtable, Real Estate Coastal Field Trip, and Mixed Use Development Seminar. Has taught Intro to Technology, Planning Process & Administration, Housing & Community Development, Economic Development, Land Use Law & Growth Management, and Real Estate Development Process.
Prior to shifting to academia in 1991, Dr. Farris had a 17-year planning consulting, homebuilding, and administrative career in St. Louis starting at Real Estate Research Corporation and concluding as Director of Development for the St. Louis Community and Economic Development Agencies. He has worked in 40 cities in 10 states on public-private partnerships for $1.5 billion of development. He worked in public-private partnership consulting or administrative assignments with projects by John Q. Hammons, May Department Stores, Simon Company, Holiday Inn, World Color Press, Cummins Engine, Burlington-Northern, Wal Mart, JC Penney, Sears, Kmart, Sam's, Caterpillar, Bank of Illinois and other commercial/industrial entities including over 1,000 units of residential development.
He was appointed by Governor Sanford from 2003 through 2008 as one of the first 5-member SC. Planning Education Advisory Committee for planning and zoning commissioners and staff. He was a Founding member of the Executive Committee and Vice-Chair of the Upstate Region for the SC. District Council of the ULI; he is a past member of the ULI Public-Private Partnership Council and Advisory Committee for ULI-SC.
College of Architecture, Arts and Humanities
College of Architecture, Arts and Humanities | 108 Strode Tower, Clemson, SC 29634