Ryan Bowes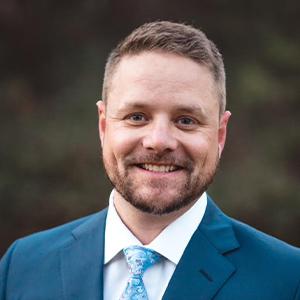 Chief Administrative Officer - First Key Homes, LLC
Contact
ABRED
Email: RBowes@firstkeyhomes.com
Ryan has 10+ years of corporate experience in the hospitality and real estate industry and recently joined First Key Homes, LLC, as the Chief Administrative Officer. He formerly served as the Head of Finance for US & Canada Franchise for IHG. In that role, Ryan served as the finance leader for US & Canada full service franchise operations with accountability for a portfolio over 3,000 hotels.

Ryan recently was consulting for a large hospitality leader helping lead M&A efforts and before that spent nine years at Starwood Hotels & Resorts/Marriott International, most recently as Vice President of Finance in 2017. At Marriott, Ryan led the management of Marriott's license arrangement with its divested timeshare partner, in addition to leading North America Franchise Finance for the Starwood branded hotels. Prior to Marriott's acquisition of Starwood in September 2016, Ryan held various leadership roles with Starwood including leading Capital Finance for the Americas, Financial Planning & Analysis for Starwood Corporate and Project Finance for Starwood's Timeshare Division.

In addition to his hospitality experience, Ryan has also led three separate M&A transactions valued at approximately $3 billion. These transactions included leading the spin-off and eventual merger of Starwood's timeshare division with Interval Leisure Group in 2016, Marriott's disposition of its procurement subsidiary, Avendra LLC to buyer Aramark in 2017 and Diamond Resorts' acquisition of the Modern Honolulu (a 353 luxury hotel in Oahu, Hawaii) in 2018. Ryan received his Bachelor of Financial Management as well as a Master's Degree in Real Estate Development from Clemson University. Ryan currently resides in Atlanta, Georgia with his wife and three children.
College of Architecture, Arts and Humanities
College of Architecture, Arts and Humanities | 108 Strode Tower, Clemson, SC 29634