Helen H. Sanders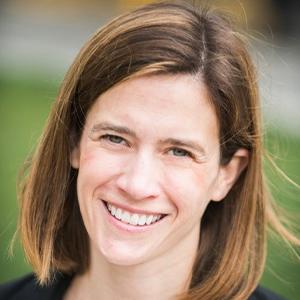 Director of Residential Real Estate, Hughes Development Corporation
Contact
ABRED
Email: hsanders@hughesdevelopment.com
Helen H. Sanders of Greenville, SC graduated with a B.S. in Business Administration from Washington and Lee University in 2004. While at Washington and Lee, she was President of the Student Body's Executive Committee, which is responsible for upholding the Honor System and administering student programs.

In 2009, Helen graduated from Clemson University with her Masters in Real Estate Development. While in school she interned for her family's business, Hughes Development Corporation (HDC), with the exception of the summer of 2008 when she interned with East West Partners in Beaver Creek, Colorado. There, she assisted the Project Manager in overseeing the construction of a 210-unit Westin condo hotel as well as compiling market research data for future projects, among other duties.

Upon graduation from Clemson, Helen was awarded the Harry H. Frampton Award, an honor given to a second year student who exemplified outstanding scholarship and promise of professional excellence in the areas of land stewardship and sustainable communities.

In 2009, Helen joined HDC full-time as a Project Manager and currently is the Director of Residential Development. HDC focuses primarily on mixed-use urban infill projects now but originally started in residential development in 1938. In 2015, Helen re-started the residential division for HDC and is actively working on multiple residential developments in South Carolina.

Locally Helen participated in the Chamber of Commerce's Leadership Greenville program, is an active member of Christ Church Episcopal, and is an advocate for pediatric congenital heart disease. Helen is married to Ansel Sanders, President and CEO of Public Education Partners, and they have three young daughters, Field, Walker, and Stuart.
College of Architecture, Arts and Humanities
College of Architecture, Arts and Humanities | 108 Strode Tower, Clemson, SC 29634