Dani Herro, Ph.D.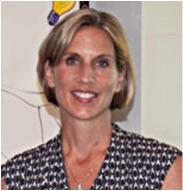 Associate Professor Digital Media and Learning
Contact
Affiliated Faculty, External To CAAH
Email: dherro@clemson.edu

Dani is the Co-director of the Digital Media and Learning and Gaming Labs in the College of Education and she co-directs the STEAM Collective, an initiative to provide equitable opportunities to improve STEAM learning for all students. She also coordinates the Learning Science PhD program. From 2013-2016 she was an Edmund W. Gordon/MacArthur Foundation Fellow for 21st Century Learning and Assessment. Dani's research and teaching interests focus on helping advance game-based learning in schools. Prior to her work at Clemson, she spent 20 years in public education as a classroom teacher, technology resource teacher and District administrator, writing two curricula for high school students focused on teaching computational thinking practices through games and App development. She served on Wisconsin's Department of Instruction Curriculum Digital Advisory Committee and at the national level worked with the Consortium for School Networking (CoSN) Leading Edge Schools Cadre.
College of Architecture, Arts and Humanities
College of Architecture, Arts and Humanities | 108 Strode Tower, Clemson, SC 29634