Stephanie Pangborn, Ph.D.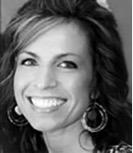 Assistant Professor
Contact
Affiliated Faculty, External To CAAH
Email: sruhl@clemson.edu

Stephanie Pangborn is an Assistant Professor in the Department of Communication at Clemson University. She also serves the University as a Faculty Associate for the Institute of Engaged Aging, Faculty Fellow for the Service Alliance, and Faculty-in-Residence. Stephanie's scholarly agenda focuses on interpersonal and organizational practices that cultivate inclusive, compassionate communities amidst the inevitable vulnerabilities that shape our lives as well as the consequential nature of how we communicate about health and illness in our society. Her research efforts to date include a variety of contexts and topics including: hospice care, Alzheimer's and dementias, aging, socially-silenced health experiences, advocacy, and the integration of creative arts in health contexts. Most recently, Stephanie has developed a partnership with Clemson Downs, a local senior living community with multiple levels of healthcare, which offers a variety of opportunities for students to engage with senior citizens in life-affirming ways. This partnership includes intergenerational friendship experiences and a Creative Studio for collaborative engagement in art and music. Stephanie received her Ph.D. in health communication from Ohio University, a master's degree in communication from Western Michigan University, and a bachelor's degree in visual communication from Spring Arbor University. Prior to her graduate studies, she worked in Community Relations for a large non-profit health system in her hometown of Jackson, Michigan. Her work has been featured in Health Communication, earned top paper awards from the National Communication Association, includes chapters in edited scholarly books, and takes creative form in feature-length documentaries for which she served as assistant producer.
College of Architecture, Arts and Humanities
College of Architecture, Arts and Humanities | 108 Strode Tower, Clemson, SC 29634