Knox White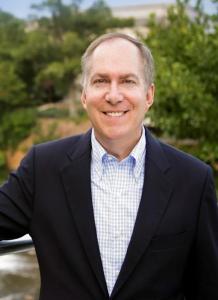 Lecturer
Education
J.D., University of South Carolina (1979); B.A., History, Wake Forest University (1976)
Knox White has served as Mayor of Greenville, South Carolina since December 1995. As Mayor, he has the goal of making the city of Greenville "the most beautiful and livable city in America." He has emphasized neighborhood revitalization and innovative public-private partnerships and projects for downtown Greenville.

Key strategic projects include:
• Removal of a four lane state highway bridge and the creation of iconic Falls Park including reclaiming the Reedy River as the centerpiece of the city
• Riverfront development and expansion of greenspace along the river, including initiation of a bike and walking trail system (Swamp Rabbit Trail) throughout the City
• A mixed use, Red Sox affiliated minor league baseball stadium (Fluor Field)
• Restoration of Downtown as a vibrant, walkable, and welcoming office, residential, and retail destination.

Neighborhood initiatives include enhanced beautification efforts, traffic calming, support for neighborhood associations, reinvestment in neighborhood parks, master plans for commercial corridors, and the creation of an Affordable Housing Trust Fund.

Under the mayor's leadership, the City maintains a "Triple A" (AAA) bond rating and enjoys a reputation for solving problems on an innovative and bipartisan basis.

In 2018, Mayor White was profiled in Time Magazine as one of "31 People Who Are Changing the South." Unity Park, a transformational plan to develop a 60-acre park in a partially abandoned and once segregated part of the city, has earned national acclaim.

A native of Greenville, and a graduate of Wake Forest University and the University of South Carolina Law School, Knox White is a partner in the law firm of Haynsworth, Sinkler & Boyd. He and his wife Marsha have two children.

College of Architecture, Arts and Humanities
College of Architecture, Arts and Humanities | 108 Strode Tower, Clemson, SC 29634