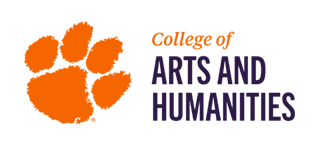 CAH Student Services Center
We are here to help you. We offer support if you're considering Clemson as your choice for your collegiate experience. We can assist you as a current student while you navigate your academic career at Clemson. We can work with you as you plan your global engagement adventures.
Academic advising is a vital part of your success during your time at Clemson. As CAH Student Services Center staff, we are available to assist with advice on course selection, change-of-major requirements, transferability of courses and information on majors within the college.

Getting you started. Keeping you focused!
Whether you seek advice on your coursework, studying abroad, going to law school, flexing your research muscle or plotting a career path, check with us at the College of Arts and Humanities (CAH) Student Services Center. We have the resources to support and guide you!
Explore Degrees
Academic Support
Contact Student Services
Pre-law Advising
College of Arts and Humanities
College of Arts and Humanities | 108 Strode Tower, Clemson, SC 29634