Clemson Debate Society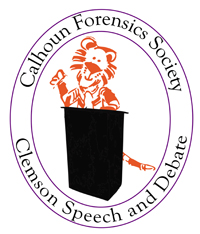 The Clemson Debate Society offers students the ability to learn about some of the most pressing issues facing the world today. We travel across the United States and the world competing in the British Parliamentary Style of debate. We also have public debates throughout each academic year to help bring important topics for our fellow Clemson students to think about and be exposed to.
Our meeting room is located in 306 Daniel Hall. This is where we have our meetings, practice, and hang out between classes. We have an open door policy and anyone who wants to work hard and meet a lot of cool people is welcome to join our team!
If you are worried about not having enough experience or never having competed in debate (or maybe you never even heard of it until looking us up!) please have no fear! Almost all of our students who join the team come from little or no debate background. We will teach you everything you need to know! Our coach works extremely hard to make sure you will have everything you need to feel confident and ready before your first tournament.
Please contact our coach, Lindsey Dixon at lcdixon24@gmail.com for more information!
Study Abroad

Clemson University students are strongly encouraged to make study abroad part of their Clemson experience. A study abroad program provides unique opportunities for student growth and development. Whether students participate in a month-long summer program, a semester-long study, or go abroad for an entire year, the lessons and new perspectives remain long after graduation. Our students return to Clemson with an enhanced knowledge of and a better appreciation for how communication functions in an increasingly diverse world. Students consistently report that study abroad is a life-changing experience.
Clemson offers a wide array of study abroad programs for students to explore, including faculty-led programs, independent study programs, and exchange partnerships with international universities. For students interested in Communication, there are two faculty-led study abroad options.
Strategic Communication in Germany

The strategic communication study abroad program in Germany has been a core part of the Department of Communication's study abroad offerings since 2014. Students on this program take two courses – COMM 3550: Principles of Public Relations and COMM 3070: Public Communication of Science and Technology. COMM 3070 examines the role of science and technology in society from a communication perspective. Particular attention is paid to this dynamic in the arts, government and advertising. Students examine an array of theoretical issues and case studies in this area, with a focus on German culture and history. In COMM 3550, students examine principles and practices of public relations. This includes topics such as media relations, crisis management, planning and publicity for special events, and institutional advertising – all in the context of international business from a German-American perspective.

Over the course of four weeks, students on this program can earn six credits of upper-level Communication coursework. Students interested in a COMM minor can complete nearly half of the coursework on this program. In the first two weeks of the program, students visit Stuttgart, the southern capitol of the state of Baden-Württemberg. During the second two weeks, time is spent in Berlin, the national capitol, situated in the heart of former East Germany. Students experience a blend of cultural excursions, such as the well-preserved baroque palace of Ludwigsburg. Students in this program learn from professionals such as the content marketing experts at AlphaPool in Berlin. Students also gain insight into global strategic communication with corporate visits at sites like the BMW Motorcycle factory in Berlin or the Mercedes-Benz arena in Stuttgart. For more on this program, check out the student-built website at https://cuingermany.wordpress.com/past-trips/.

General Education Communication in Ireland

The program in Ireland is focused on Communication general education. To this end, students take COMM 1800: Introduction to Cross-Cultural Communication and COMM 1070: Media Representations of Media and Technology. These courses provide frameworks within which students can learn and develop in a global context, while also meeting multiple general education requirements, including the humanities non-literature, STS, and CCA credits. The goal of this program is to provide opportunities for engaged global learning. This general education offering provides an avenue for global student engagement at a point in the academic timeline when programs are not typically offered.

Situated in Dublin, Ireland, the location is ideal for several reasons. First, there is no need for foreign language proficiency. Students can study and travel with confidence in their ability to communicate with minimal difficulty with local residents. Secondly, Dublin is a wonderful location for students to explore cross-cultural differences. In part because of the shared language, students are much less likely to inadvertently offend by violating cultural norms.

The program in Ireland is custom-tailored to provide students a range of cultural experiences, built on a strong foundation of general education coursework.
Lambda Pi Eta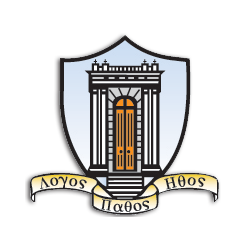 Lambda Pi Eta (ΛΠE) is the national communication honor society sponsored by the National Communication Association.
Its name represents what Aristotle described as the three modes of persuasion: Logos meaning logic; Pathos relating to emotion; and Ethos defined as character and ethics.
Induction requirements are 60 hours with a 3.0 GPA; 12 hours in communication with a 3.25 GPA; demonstrated commitment to the field of communication; and be in good standing. Contact Lambda Pi Eta Advisor, Lori Pindar, for more information.
Public Relations Student Society of America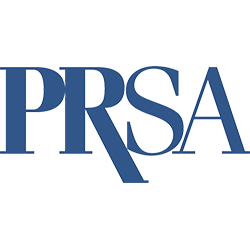 The Clemson Chapter of The Public Relations Student Society of America is a student lead organization on campus who also operates under the national Public Relations Society of America.
Our purpose is to inform our members and others about public relations and help students establish a relationship with professionals in the field. We bring established speakers to campus and set up informal question and answer sessions with local professionals.
Tiger SpeakOut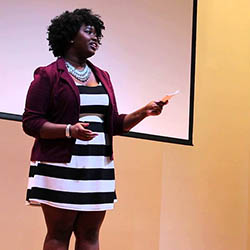 The Tiger SpeakOut competition gives students in COMM 1500 and COMM 2500 the opportunity to present their persuasive speeches for a chance to win up to $500. The competition takes place at the end of each fall and spring semester. This student competition presents an excellent opportunity to practice your public speaking skills. Also, placing in the competition is an outstanding resume builder. Finally, all final round contestants will win CASH prizes.
How to Enter

First, you must submit your speech outline and an application. Click on the "About" link for more information. From the outlines submitted, judges will select the speakers competing in the preliminary round. From the speakers in the preliminary round, six will be chosen as finalists, all of whom will win cash prizes. The final round of the competition takes place on the Wednesday before final exams each semester. To enter the competition for your chance to win $500, you must

Download the entry form, and fill it out.
Attach a copy of your Final Preparation Outline and APA Bibliography.
Place your entry in the Tiger SpeakOut Mailbox outside the office of 401 Strode Tower.

Awards and Cash Prizes

1st place: Tiger Speakout Winner $500.

2nd place: J. Lewis Cromer Award $250.

3rd place: Steve Griffith Award $125.

4th place: Elizabeth Garrison Award $50.

5th place: $25.

6th place: $25.
Department of Communication
Department of Communication | 408 Strode Tower