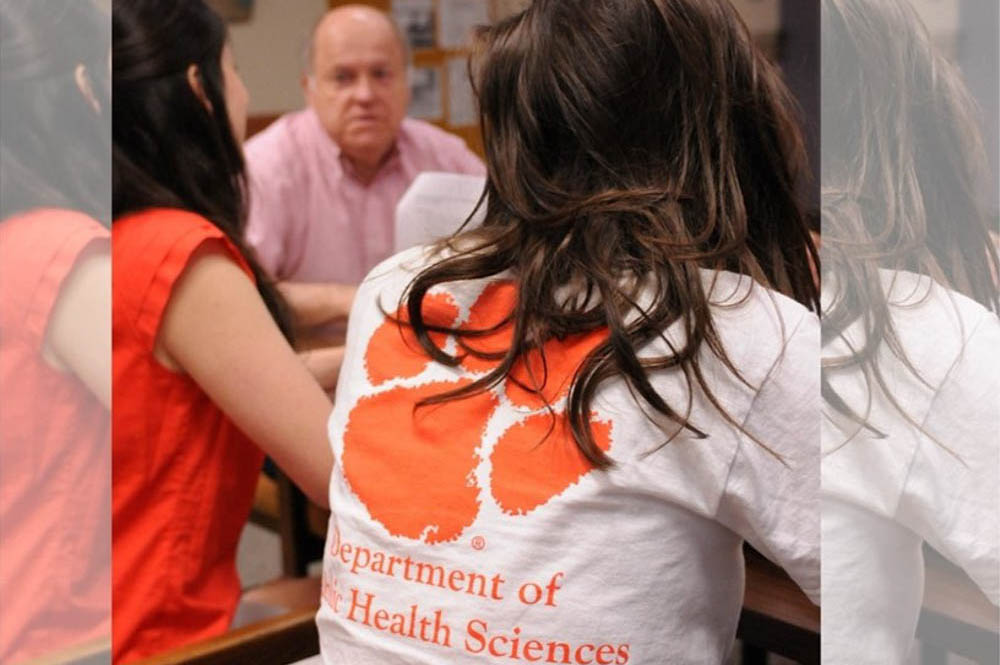 The Clemson University Department of Public Health Sciences seeks to improve health service delivery, public health practice, and the health status of the University community, the citizens of the state of South Carolina, the nation, and across the globe through the integration of our research, teaching and service.
Majoring In Public Health Science
Public Health Scientists address real world issues related to protecting and advancing population health. Students in our major develop skills to identify and mitigate disease outbreak; improve healthcare delivery; expand health access and equity; design and deliver interventions and health education programs; and conduct valuable research to inform policymakers and clinicians of evidence-based strategies that advance public health and wellness. Graduates of our program find employment in a variety of fields: epidemiology, medicine, government, public safety, health administration, non-profit organizations and industry. If you are looking for an exciting career in one of the fastest growing industries in America, the Public Health Science major is right for you.