About the 4-H Swine Project
The 4-H Swine Project is an independent or club project which engages youth ages 5-18 in learning life skills while working with Market Hogs. Participants will receive show dates, deadline reminders, and swine related information through the South Carolina 4-H Livestock Program Facebook page.

Note that 4-H Swine Project opportunities and shows offered through local county 4-H programs may vary.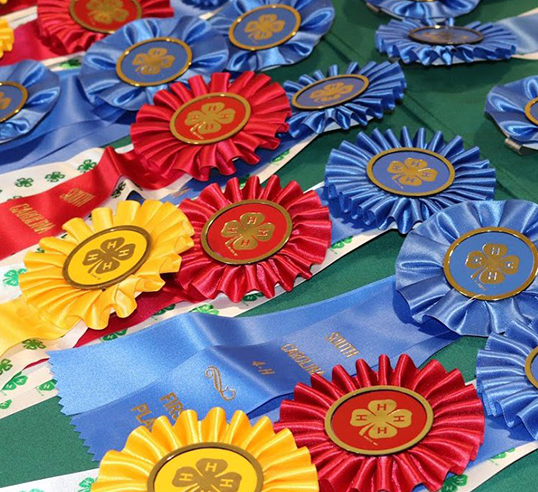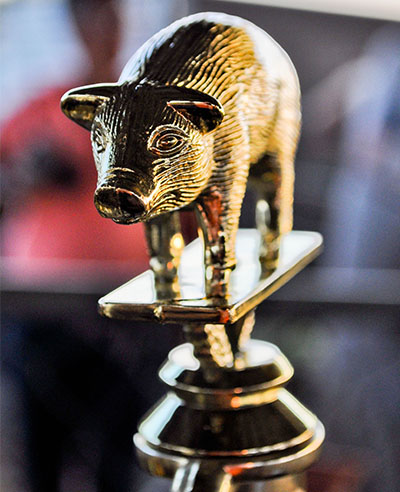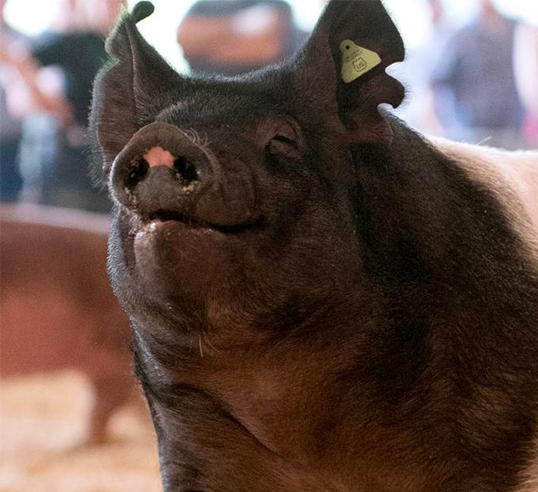 Project Objectives
Develop leadership, initiative, self-reliance, a sense of fair play and other desirable character traits.

Experience the pride of owning and raising a market animal and being responsible for its care.

Increase knowledge of all aspects of animal science and management of livestock.

Learn skills of livestock management and an understanding of the business and career opportunities of breeding, raising, showing and judging livestock.

Develop an appreciation of livestock exhibition as a healthy form of recreation.

Develop leadership abilities, build character and assume citizenship responsibilities, and develop skills, knowledge and attitudes for lifelong use.
Opportunities
Livestock Evaluation
The Livestock Evaluation Contest is a 4-H program which develops self-motivation, self-esteem, and responsibility. Youth have the opportunity to strengthen their communication and leadership skills in an environment which allows contribution to group effort, encourages teamwork and promotes acceptance of differences. The two main components of the contest are placing a group of animals (breeding and/or market cattle, swine, sheep and/or meat goats-does) and then justifying placing decision through a set of oral reasons. Participants compare their opinion of an animal against the ideal as specified by industry experts and learn organizational skills as they compose their thoughts into a cohesive set of reasons justifying their decisions. Competing as team members assists youth with the development of social skills, cooperation and managing feelings, as they become comfortable with working alongside others toward a common goal; integrity, sportsmanship, decision-making abilities and public speaking skills are strengthened through the Livestock Evaluation experience. Participants are also able to develop a knowledge and respect for agriculture and its importance to the community and to the international economy.
Savannah Valley 4-H Summer Market Hog Project
The Savannah Valley 4-H Summer Market Hog Project provides youth a fun and hands-on learning experience that develops life skills, as well as teaches valuable information about properly caring for their animal. Youth in the following counties are eligible to participate: Allendale, Bamberg, Barnwell, Beaufort, Berkeley, Calhoun, Charleston, Colleton, Dorchester, Hampton, Jasper, and Orangeburg.
Youth will gain knowledge in general care, nutrition, housing, and health care. Youth also have opportunities to develop responsibility, decisionmaking, nurturing, and communication skills through active participation in the project.
Registered youth will be eligible to participate in clinics, shows, and the final project sale.
Upstate Pig Project
The Upstate Winter 4-H Pig Project teaches participants about raising swine, how to produce a safe and wholesome product, how to identify parts of the pig, different types of feed and nutritional requirements, swine health concerns, how to keep records, howto assume responsibility and care for an animal. Each participant will have the opportunity to exhibit their animal at their nearest county show, while learning good sportsmanship and gaining new friends through a regional project.