Training & Education Opportunities
Living Shoreline Training
Training opportunities are in the development phase for both professional contractors and property owners. To be notified when registration is open, please email Derrick Phinney.
Salt Marsh Short Course
Learn more about South Carolina salt marsh and tidal creeks with the Salt Marsh Short Course. This Course will highlight flora and fauna, threats to the salt marsh ecosystem, ongoing research and stewardship activities. The Salt Marsh Short Course is a self-paced online course developed by SC Department of Natural Resources, SC Sea Grant Consortium and Clemson Extension through the funding support of the National Oceanic and Atmospheric Administration (NOAA).
In this course, there are 5 learning modules which include a short presentation, discussion forum, and supplementary resources to learn more. Once registered, you will have 45 days to complete the course at your own pace and at a time and place of your choosing. Completion of the course is expected to take less than two hours total; you may stop and start as many times as you like during your 45-day window. This course is recommended for anyone who is interested in gaining knowledge and a better understanding of the salt marsh ecosystem. Registration is free.
Register

for the Salt Marsh Short Course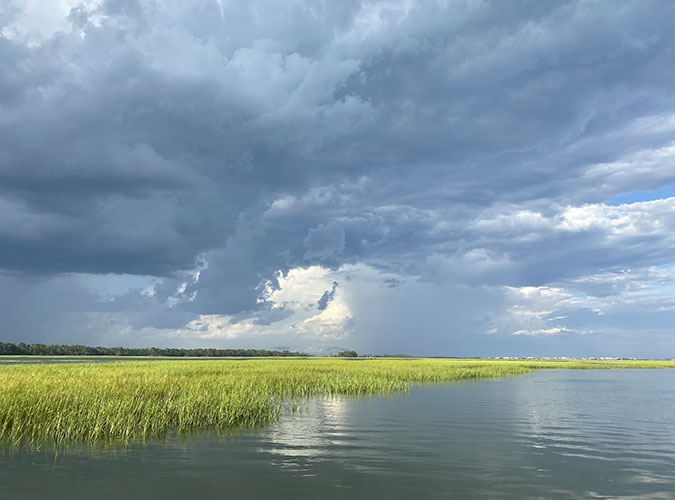 Image by Kim Morganello, Clemson Extenison.