The Master Pond Manager (MPM) course is designed to teach participants a wide range of pond management knowledge and skills. As a "hybrid" course combining online and face-to-face learning, it will incorporate self-paced lectures, discussions, quizzes, and other web-based methods of participant-instructor interaction, along with hands-on participation activities in the field. To learn more, watch our course introduction video, and read more details about the course below.
Depending on your track, the course may include seven parts (see specific track syllabus for details):
Recreational Pond Design, Permitting, and Management Strategies
Stormwater Pond Design, Inspection, and Maintenance
Water Quality for Stormwater Ponds
Water Quality for Recreational Ponds
Integrated Aquatic Plant Management
Best Management Practices for Stormwater Ponds
Fish Management for Recreational Ponds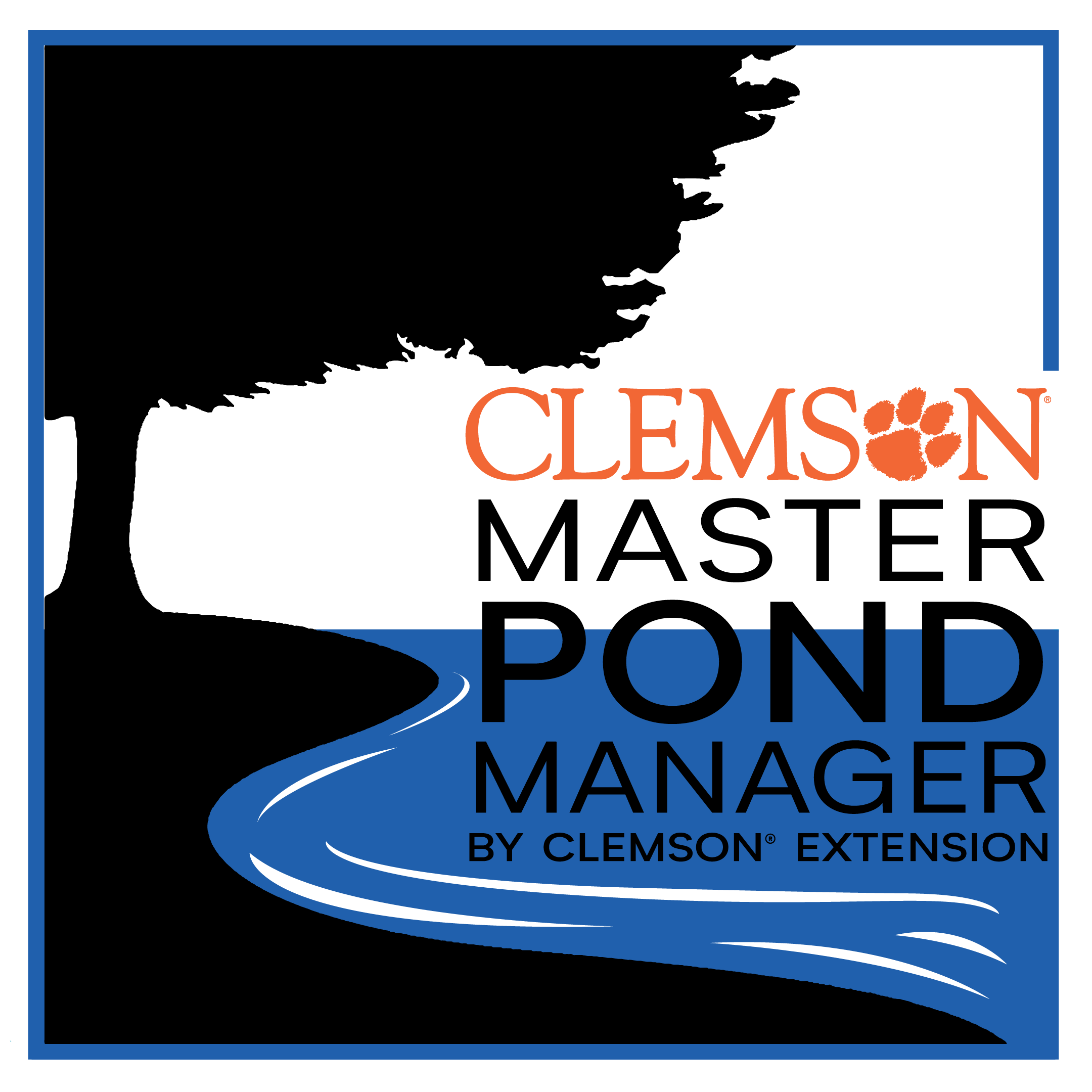 If you would like to be notified of future offerings, please sign up for our Hybrid Course newsletter.
Program Coordinator
Derrick Phinney
Natural Resources Program Team Leader
Clemson Extension
843-563-0135
Course Instructors
Lance Beecher, Ph.D.
Kimberly Counts Morganello
W. Cory Heaton, Ph.D.
Dan Hitchcock, Ph.D., P.E.
Karen Jackson
Chuck Jarman, P.E.
Derrick Phinney
Amy Scaroni, Ph.D.
Guinn Wallover
Jack Whetstone
Cooperative Extension Water Resources
Cooperative Extension Water Resources |