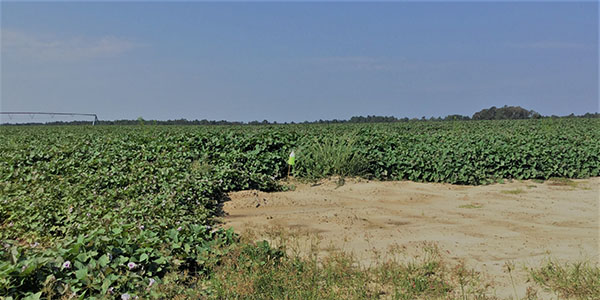 Sweetpotato Weevil Survey
Due to the destructive nature of the sweetpotato weevil (Cylas formicarius) many of the sweetpotato producing states across the country have enacted regulations to prevent the spread of this pest. Clemson DPI places traps in sweetpotato production fields across the state every year in August and September to monitor for sweetpotato weevil. Green weevil traps containing a male-specific pheromone lure and a kill strip are placed according to specifications established by a Southern Plant Board committee. Some processing facilities, sweetpotato storage, seed beds, and propagation labs are also monitored with sweetpotato weevil traps. All sweetpotato fields outside of the sweetpotato weevil quarantine area should be trapped. See the sweetpotato weevil quarantine page (hyperlink) for more information on where sweetpotato weevil occurs in South Carolina and other states. There are no charges associated with trapping program or certification. Also, please scroll down to view a list of ways you can help keep South Carolina sweetpotatoes weevil free.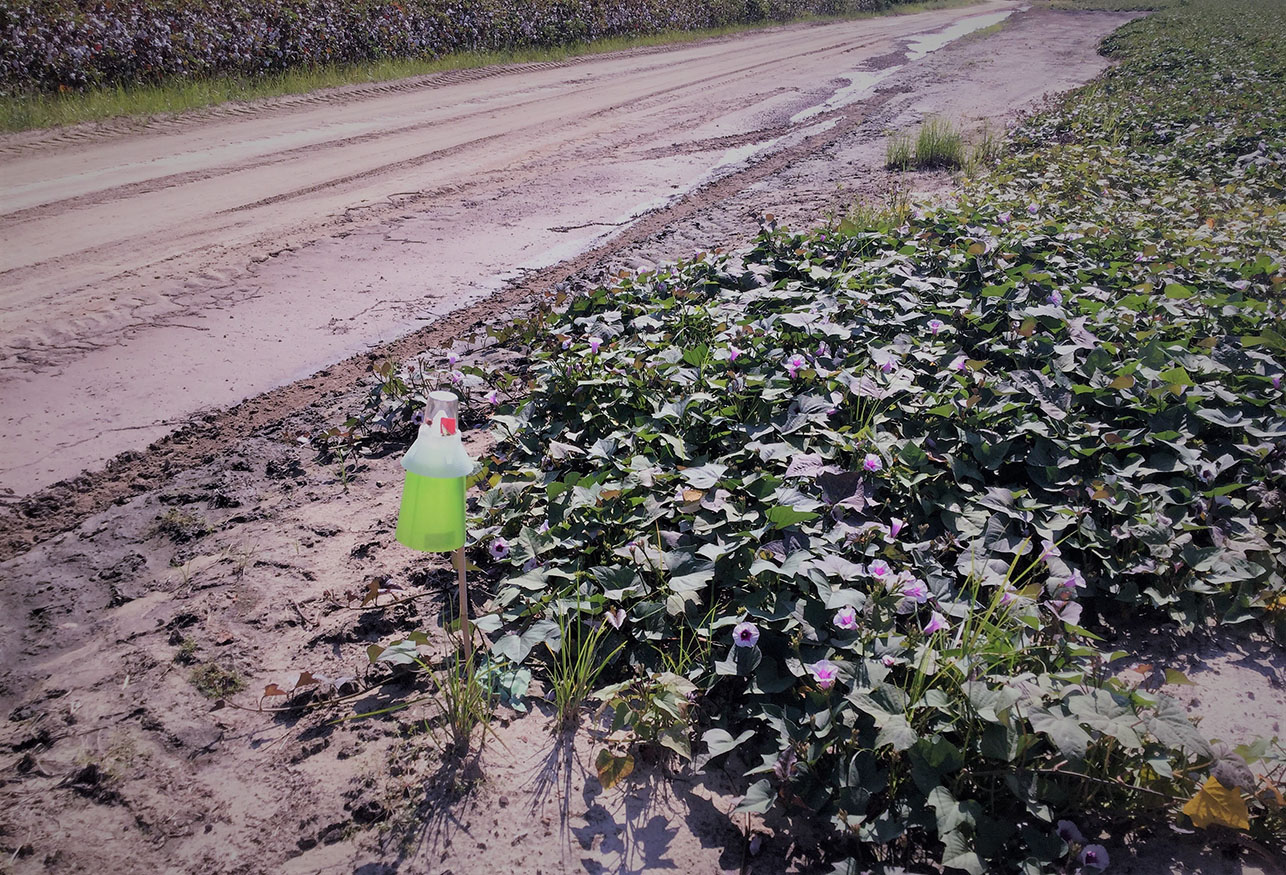 In addition to monitoring South Carolina's commercial sweetpotato production fields, DPI places traps along the roadsides in some low country counties. This is done both inside and outside of the current quarantine area. We attempt to place trap in or near morning glory vines (an alternate host for the sweetpotato weevil). Sweetpotato weevils, recovered from these road side traps, help us delimitate the distribution of resident pest populations in the low country where little to no commercial sweetpotato production occurs.
WAYS TO HELP:
Sweetpotato growers, Nurserymen, Produce markets, and other Industry players:
Report sweetpotato acreage to your local Farm Service Agency (FSA) to allow Clemson personnel to trap all fields in the state.
Contact DPI to inform us of your sweetpotato field location if not reported to FSA.
Do not disturb any sweetpotato weevil traps
Keep informed of the current quarantine status for sweetpotato weevil in SC and other states on our website.
General public:
Report to Clemson DPI any sweetpotato weevil quarantine violations. For example: any sweetpotatoes or sweetpotato plants for sale in the weevil-free part of the state that are known to originate from a quarantine area.

Do not move sweetpotatoes or ornamental sweetpotato vines from a quarantine area into a non-quarantine area.

Within the weevil-free counties of South Carolina, Clemson DPI will be happy to place sweetpotato weevil monitoring traps in a home or community garden if appropriate. Just contact the Clemson DPI survey specialist or your district specialist.