Charles Fraser—Founder of Modern Day Hilton Head
About The Charles E. Fraser Visiting Associates Lecture Series
The Charles Fraser Visiting Associates and Lecture Series honor the legacy of Charles Fraser, founder of modern-day Hilton Head Island and a visionary of master-planned communities.  He was the 1st recipient of the AIA Certificate of Excellence in Private Community Planning (1968) and the 1st recipient of the ULI's Citation for Excellence in Large Scale Recreational Community Development (1985).
Former speakers include past Chairmen and Trustees of the Urban Land Institute, Harry H. Frampton III, Managing Partner, East West Partners; James J. Chaffin, Jr., Chairman, Chaffin/Light; Ron Terwilliger, Chairman Emeritus of Trammell Crow Residential Company; and Peter Rummell, former CEO of the Disney Development Co. and St. Joe Co.; and Diana Permar, President of Permar Associates. In 2014, we were pleased to have Mr. Fraser's two daughters, Laura-Lawton Fraser and Wyman Fraser Davis give a lecture and commentary about their father. 
In 1992, the Charles Fraser Endowment was established through an initial gift of $50,000 from Santee-Cooper. The fund stated "Charles Fraser and his remarkable development of Hilton Head Island, South Carolina, established an international model for his visionary integration of man and nature through community design. His influence is evident in communities in Asia, Europe, and throughout North and South Carolina."
Mr. Fraser not only developed property, but he also developed people. Members of his entourage are affectionately known as "Charlie's Angels".  Because of the generous donations to the endowment, we are privileged to host lectures each year. Speakers are some of the most prominent and highly respected individuals in their respective fields, and many of them are "Charlie's Angels."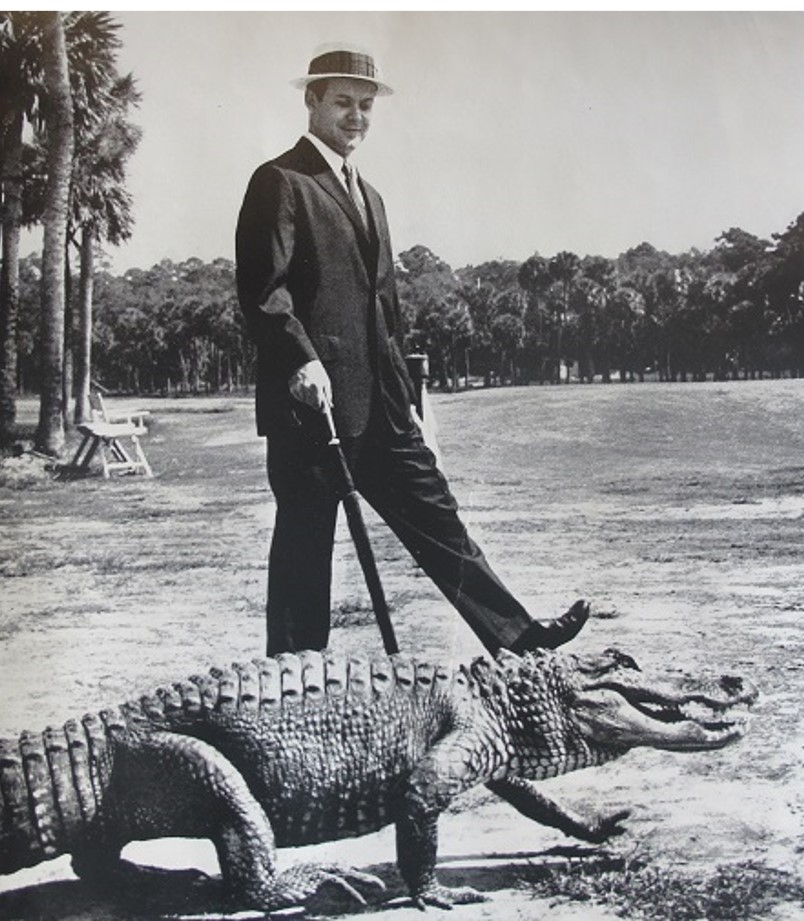 Please see details and video presentations of some of the past Charles Fraser lectures:  
2022 Dr. Robert Benedict, "Reflections, Remarkable People, and Revelations: A Developer Converted to Academia"

2021 John McNellis, "The Big Ask: Raising Equity for Your First Deal"

2020 E.T. Baysden, Jr., The Spring 2020 Fraser Lecture Series was canceled due to COVID-19. 
2017 Tom Webb "Assistant Treasurer of Sea Pines Company: from Number Cruncher to Developer" 
2015 David Rawle, "Why Charles Fraser Matters"
2014 Laura-Lawton Fraser and Wyman Davis Fraser
2013 Fraser Panel, ULI-SC Annual Conference
Panelists included Jim Chaffin (Chaffin Light Associates); Jim Light (Chaffin Light Associates); Peter Rummell (ULI Chairman); Ron Terwilliger (Trammell Crow); and Diana Permar (Permar Associates) as moderator. 
2012  Diana Permar, "Listening Between the Lines"

2011  J. Ronald Terwilliger, "The Life of a Developer"
2010  Peter Rummell, "The Creative Process: Lessons Learned from a Lifetime of Creating Communities"
2007  James Chaffin, "Charles Fraser' Legacy and Impact on Chaffin/Light Associates, Developers of High-Quality Recreation & Resorts"