Jason D. Lucas, Ph.D.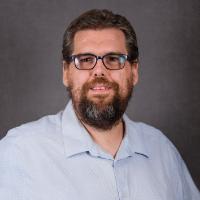 Associate Professor
Contact
Office: 2-136 Lee Hall
Phone: 864-656-6959
Email: jlucas2@clemson.edu

Education
Ph.D. in Environmental Design and Planning, Virginia Tech (2012)
Experience
Diverse experience in architecture and construction in both the private and public sectors of construction including working for the Pennsylvania Department of Transportation in their design and contract management divisions and for various construction and architecture firms involved in such activities as preliminary design, construction document preparation and producing permit drawings for homes across the north eastern portion of the U.S
Teaching
Teaches CSM courses in construction materials and methods, emerging technologies, and residential construction at the undergraduate level and emerging technologies in design and construction at the graduate level.
Research
Research interests include the use of Building Information Modeling (BIM) to support the lifecycle of a building, safety in construction, virtual reality and augmented reality to enhance the education experience, and various topics related to residential construction.
Service
Serves as the faculty advisor for the student chapter of the National Association of Home Builders and faculty coach for their competition team. Member of the Student Chapters Advisory Committee for the National Association of Home Builders. Member of the American Institute of Constructors as Chair of their Publications Committee and Editor of their bi-annual professional journal, the Professional Constructor. Serves on various department, college, and university committees. Also serves as a reviewer for many national journals and conferences.
College of Architecture, Arts and Humanities
College of Architecture, Arts and Humanities | 108 Strode Tower, Clemson, SC 29634