Jae Takeuchi, Ph.D.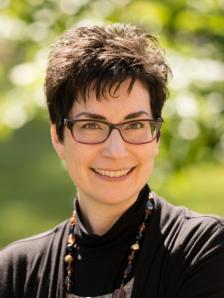 Assistant Professor of Japanese; Director of LAIB Program
Contact
Department of Languages
Office: 313 Strode
Email: JTAKEUC@clemson.edu

Education
Ph.D., University of Wisconsin-Madison (2015); M.A., University of Wisconsin-Madison (2011)
Jae DiBello Takeuchi is Assistant Professor of Japanese in the Department of Languages and Director of the Language and International Business Program at Clemson University. Dr. Takeuchi's specialty is Japanese sociolinguistics, second language acquisition, and foreign language pedagogy. Her research focuses on the experiences of Japanese second language speakers who are long-term residents of Japan. She is particularly interested in how they navigate Japanese speech styles, such as dialects and keigo, which they encounter in local communities, workplaces, and leisure activities. At Clemson, Dr. Takeuchi teaches Japanese language at all levels, Japanese professional communication, Japanese culture, and linguistics.
College of Architecture, Arts and Humanities
College of Architecture, Arts and Humanities | 108 Strode Tower, Clemson, SC 29634