Luca Rocco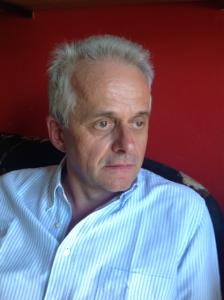 Adjunct Professor
Contact
School of Architecture
Office: Charles E. Daniel Center for Building Research & Urban Studies

Luca Rocco Casareto dal Verme, born in Genova, Italy graduated with the highest marks at the Faculty of Architecture at Genova Universityin 1987. He is a freelance architect and since 1988 registered at the "Ordine degli Architetti di Genova".
Since 1990 Luca has been sharing his firm with Architect Anna Pellegrino in Genova: their practice is relative to restoration of ancient buildings and architectural design in Genova, Milano, Rome, London, Paris and Bordeaux.
He is an Assistant Professor at the Faculty of Architecture in Genova, and an Adjunct Professor at the Charles E. Daniel Center for Building Research & Urban Design.
Luca Rocco is a member of Administrative Committee of GOG "Giovine Orchestra Genovese", and historical society that organizes the chamber music season in Genova, and he is also a movie cricic for several Italian and Hungarian magazines.
College of Architecture, Arts and Humanities
College of Architecture, Arts and Humanities | 108 Strode Tower, Clemson, SC 29634