Zack Devier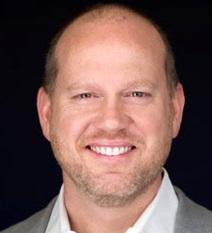 Lecturer
Contact
Email: cdevier@clemson.edu

Education
B.B.A, Georgia State University (1998)
As Chairman of Armada Analytics, Zack guides Armada's vision and fosters its growth through training and relationships internally and with clients after 13 years of leading this firm as CEO.
After ten years of underwriting experience in the CMBS and Agency Lending business and experiencing the struggles of hiring localized Agency underwriters, plus witnessing the boom in contract underwriting services for CMBS lending, Zack established Armada Analytics in 2006. His vision was to bring high quality, customized commercial real estate underwriting to the door of clients in need. Zack's years of experience in commercial real estate include valuation, asset management, acquisition/disposition analysis, CMBS underwriting, Fannie Mae underwriting, and Freddie Mac underwriting.
Zack began his career at GMACCM Small Loan Program (SLP) where he was an integral part of the underwriting team. At SLP, he underwrote a wide variety of small loans including retail, hotels, office, industrial, and multifamily. In 2000, he was hired by Standard Mortgage Corporation in their agency lending division, where he served through the 2004 buyout by CSFB with the formation of Column Guaranteed (CGL). At the inception of CGL, he was promoted to Deputy Chief Underwriter of Fannie Mae operations. While at CGL, he oversaw the underwriting for approximately $2B/year in production. Zack left CGL in July 2006 to form Armada Analytics to serve the growing need for contract underwriters and asset managers.
Mr. Devier is a graduate of Georgia State University with a BBA degree with a concentration in Real Estate and Finance.
College of Architecture, Arts and Humanities
College of Architecture, Arts and Humanities | 108 Strode Tower, Clemson, SC 29634