Heidi Zinzow, Ph.D.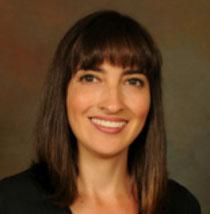 Associate Professor of Psychology
Contact
Affiliated Faculty, External To CAAH
Email: hzinzow@clemson.edu

Heidi Zinzow is an associate professor in the Department of Psychology and a Licensed Clinical Psychologist. Her research focuses primarily on trauma and mental health. Currently, she is a member of the Clemson University Sexual Violence Task Force and the Association for Behavioral and Cognitive Therapies. Heidi teaches in areas of psychotherapy, clinical psychology, and abnormal psychology.
College of Architecture, Arts and Humanities
College of Architecture, Arts and Humanities | 108 Strode Tower, Clemson, SC 29634