Will Gardner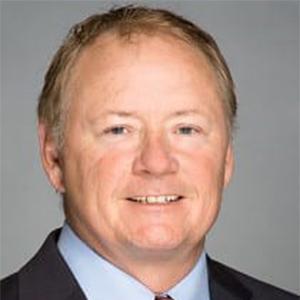 CEO, Chesterfield
Contact
ABRED
Phone: 407-801-7770

Will Gardner is the founder and CEO of Chesterfield, a real estate development firm headquartered in Winter Park, Florida with an office also in Savannah, Georgia. He has over 30 years of experience in real estate development and construction management of primarily office and industrial facilities. His education includes a Master of Science in Construction Management from Clemson University and Graduate studies in business and finance at Georgetown University and American University in Washington, D.C.

Mr. Gardner has led the development and construction management of millions of square feet of corporate office, medical office, manufacturing and distribution projects from site due diligence, acquisition, project finance, and overall project management through permitting, design, and construction.

Under Mr. Gardner's leadership of Chesterfield since 2006, the firm has developed from ground up over ten million square feet, including medical office, corporate office, manufacturing, distribution and e-commerce for Fortune 500 and other end user companies in Florida, Georgia and Alabama. The developments include over 1000 acres and approximately five hundred million dollars in development value.

Will is a member of the Urban Land Institute and serves on the Clemson University boards for the schools of real estate development and construction management. He is the co-author of an article published in the American Professional Constructor journal on strategic planning in the construction industry.
College of Architecture, Arts and Humanities
College of Architecture, Arts and Humanities | 108 Strode Tower, Clemson, SC 29634