Brockton Hall, SIOR®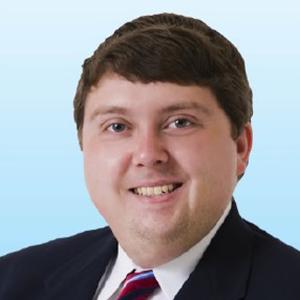 Senior Brokerage Associate, Colliers International
Contact
ABRED
Email: brockton.hall@colliers.com
Brockton Hall is a Senior Brokerage Associate with Colliers International in the Greenville and Spartanburg offices. He is a member of the Upstate industrial team along with long-time real estate professionals, Garrett Scott and John Montgomery. This team specializes in the needs of industrial landlords and occupiers throughout the Southeast.

Hall comes from a commercial construction background with years of experience in the commercial sector working on projects including K-12, office and institutional. He also has significant renovation and retrofitting experience. His construction background allows him to assist occupiers with their building specifications and advise them during the build-to-suit and new construction process. For developers and investors, he is well-equipped to advise on construction-related issues involved in tenant upfits, value-add projects and new development.

Prior to his role as Brokerage Associate, Hall worked for M.B. Kahn Construction, where he was part of a project team which built more than one million square feet of commercial space in Columbia and Greenville. He holds a Bachelor's of Science degree in Construction Science and Management and a Master's of Real Estate Development, both from Clemson University.

In addition to being a member of the Urban Land Institute, Hall also received the American Institute of Constructors Level 1 certification and am ARGUS DCF certified. As a top industrial leasing broker, Hall has been recognized as a CoStar Power Broker in 2016, 2017 and 2019. He received the Colliers 2017 Rising Star Award and the Top 10 Producers Award in 2017, 2018 and 2019. He is also the recipient of the Colliers | South Carolina 2018 Transaction of the Year Award. Brockton also serves as current President of the Clemson University Real Estate Alumni Society (CUREAS).
College of Architecture, Arts and Humanities
College of Architecture, Arts and Humanities | 108 Strode Tower, Clemson, SC 29634