2022 College & PSA Award Recipients
Outstanding Junior Faculty in Research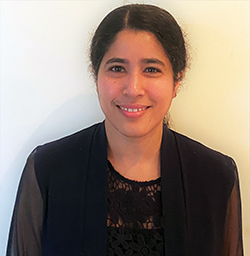 Vidya Suseela
Assistant Professor of Soil Ecology
Plant and Environmental Sciences Department
Suseela has been an extremely productive researcher obtaining highly competitive federal grants establishing an ecology laboratory and publishing very high impacted referred journal articles. Her outstanding research performance is evident with 25 quality publications in high impact journals to date. In the past four years, she gave 21 oral and 4 poster presentations in national and international meetings. Apart from her research, Dr. Suseela is actively involved in service at the department, university, state, and national levels.
Outstanding Junior Faculty in Teaching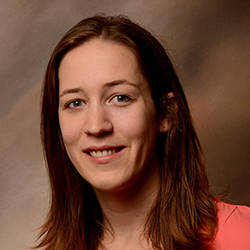 Jess Hartshorn
Assistant Professor
Forestry and Environmental Conservation Department
Hartshorn maintains a high level of teaching scholarship and displays a very innovative attitude towards education. She recently developed a new, timely and relevant course called Diversity, Equity, and Inclusion in Natural Resources. She is also leading the creation of an open access forest health textbook with colleagues from several eastern states. Her creativity and effort are outstanding in developing and delivering courses. The care she shows for her students is evident anytime you hear one of them speak of courses they took with her and her attitude is positive and contagious.
Outstanding Junior Faculty in Extension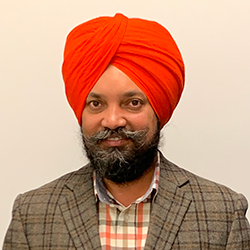 Bhupinder Farmaha
Assistant Professor
Plant and Environmental Sciences Department
Farmaha arrived at the Edisto Research and Education Center in 2017 and successfully developed a robust and effective statewide Extension and applied research program focused on soil fertility management. He is one of the hardest working resident faculty at the Edisto Research and Education Center. He works tirelessly to improve his Extension program and elevate his program's standing among his peers. His devotion to helping South Carolina growers is the best among Extension specialists at Clemson University. In addition, he always lends a helping hand to fellow faculty specialists with an upbeat and positive attitude.
Outstanding Administrative Staff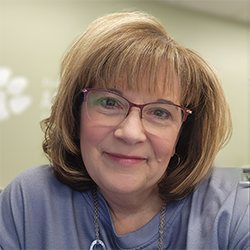 Vonda Marcengill
Administrative Coordinator
Agricultural Sciences Department
Marcengill has been a boundless source of fresh air since she came to McAdams Hall only a few years ago. She consistently demonstrates an extraordinary level of dedication to her role. She is an extremely efficient administrative assistant, completing tasks promptly and always ready to offer further aid and to clarify any questions. Her work ethic, demeanor and competence in her position has been a great asset to our department and to the colleagues she serves. She manages our smooth administrative operation. Perhaps it's that simple: Marcengill's performance makes everybody's job easier.
Outstanding Technical Staff – Lab/Office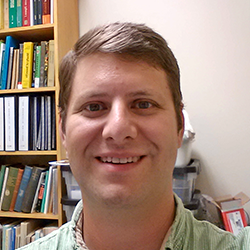 Michael Ferro
Collection Manager/Research Specialist
Plant and Environmental Sciences Department
Ferro was recruited to Clemson in 2015 to assist with a grant-funded renovation of the Clemson University Arthropod Collection as a Collection Manager but defies classification, wearing many more hats! Mike is an Entomology MVP here at Clemson, fulfilling numerous critical roles, largely under most peoples' radar. He deserves recognition for the dedicated efforts to make our program great and to give our students the best possible experience.
Outstanding Junior Extension Agent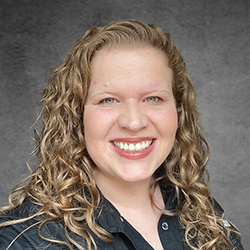 Abigail Phillips
Chester County 4-H Agent
Cooperative Extension
Phillips is a champion within 4-H Youth Development. In her county, she is an adept program manager, balancing a quality program across 7 delivery modes and 6 programs. She invests in developing volunteers to serve as caring adult mentors for youth in a diverse county. This year, she took on the additional challenge of continuing virtual program delivery. She assisted in the leadership and implementation of several programs, including the 4-H Engineering Challenge and at the national level was part of the team recognized for their work with SC 4-H @ Home program. Phillips demonstrates outstanding dedication and commitment!
Outstanding Graduate Student in Research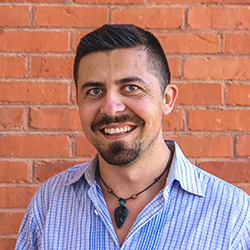 Alex Jensen
PhD Candidate
Forestry & Environmental Conservation Department
Jensen demonstrates the qualities needed to be a successful researcher – hard work, intellectual curiosity, passion for science, collaboration, cultural competency, and the capacity to learn new skills. Jensen is also advanced in his knowledge of issues at the intersection of social justice and conservation and his commitment to addressing barriers to equal representation of minorities in science, along with his unique lived experiences as a first-generation Latino scientist, will bring a valuable perspective to the future academic and scientific community.
Outstanding Graduate Student in Teaching
Brennan Teddy
Graduate Student RA/TA
Agricultural Sciences Department
Teddy is an engaging instructor both in class and in the lab. One of his students stated "Brennan displays such great knowledge about our program, technology, and agriculture in general and is a great mentor. He is such a kind and sincere person and would drop anything to help one of his students in need. He strives for his students to develop personal and intellectual growth." He embodies the ideal student and teacher we all should strive to become, and this is shown by example as he leads a life of integrity, honesty, and hard work.
Outstanding Senior Faculty in Research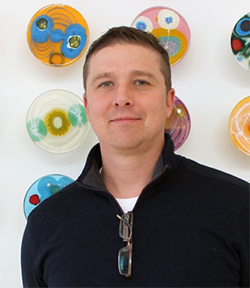 Christopher Saski
Associate Professor
Plant and Environmental Sciences Department
Saski developed an internationally recognized research program that extends systems-scale genomics/genetics approaches to new understandings of genome dynamics, gene function, and functional biology. This work led to new technologies, added value and strategies for crop breeding, pest mitigation strategies, and new products. His program is translational and combines basic and applied approaches to interrogate problems in agriculture and beyond to develop innovative solutions to these problems and recapitulate these experiences in the classroom.
Outstanding Senior Faculty in Teaching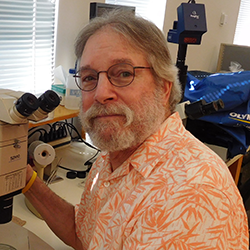 Steven Jeffers
Professor of Plant Pathology
Plant and Environmental Sciences Department
Jeffers has been teaching courses for over 10 years and continually works to improve courses, the quality of undergraduate and graduate programs, and classroom infrastructure. An essential part of labs is experiential, hands-on learning. He wants students to have experience seeing and handling fresh, real-world plant disease samples. He spends time to get to know students and ensures they truly learn the essential concepts in plant pathology, while also honing soft skills and exploring their interests in the field. Many graduate and undergraduate students interested in plant pathology careers credit Jeffers for piquing their interest in the subject.
Outstanding Senior Faculty in Extension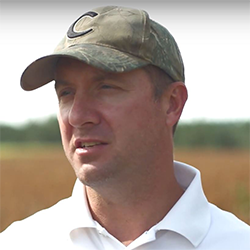 Jeremy Greene
Professor
Plant and Environmental Sciences Department
Greene has organized or participated in over 130 Extension trainings in his career. Many of those trainings have been in-field, hands-on training sessions for producers, consultants, county Extension agents, and other Extension clientele. Greene is a very intelligent, well trained, creative and dedicated entomologist. Each year his spray/no spray recommendations save South Carolina cotton and soybean producers money. He is well respected by his peers across the country, and by the agronomic agents and row crop producers of South Carolina.
Outstanding Technical Staff - Field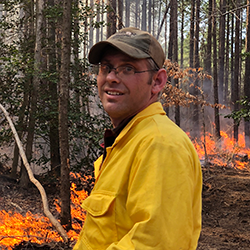 Carl Dockins
Vehicle Maintenance Supervisor
Clemson Experimental Forest
Dockins is an outstanding teacher and mentor to the student workers employed by the Clemson Experimental Forest. Students speak highly about him and the skills he teaches them and he has their deep respect. Dockins also provides invaluable oversight over the student's employment and education. He ensures the students gain new skills and conduct meaningful work that benefits them and the Experimental Forest. It is difficult to describe Dockins without mentioning his warm personality, his great sense of humor, his willingness to help and serve others, or simply saying he's one of the best.
Outstanding Professional Staff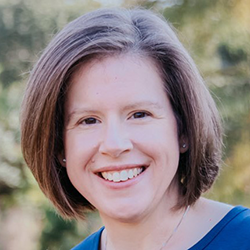 Valerie Jones
Grants Manager
CAFLS Business Office
Jones has a high standard for quality of work as represented through her clear, concise, and accurate emails. She is responsive and prompt in time-sensitive and stressful situations. What allows her to be so effective is that she places herself alongside the investigator and not opposite them. Whether it is a compliance matter, rebudgeting or corrections, she makes the investigator feel they are working together toward the solution. She is a true servant leader and encourages in her people an attitude of continuous improvement. She always has time to listen, to explain policies, and discuss potential solutions.
Outstanding Senior Extension Agent
Lee Van Vlake
Senior Extension Agent, Area Livestock
Cooperative Extension
Van Vlake is a team player and works very hard to ensure all Extension programs in his area are the best they can be. He is willing to give members of his team or those on other Extension Teams a helping hand whenever they need one and is the go-to person for less experienced agents. They have learned to call on him and he will provide them with the best guidance and information possible. He is never too busy to help a fellow agent. Over the past year, Van Vlake was an active part of more than 60 programs, both coordinating and speaking. He is a true leader in his area, on his Livestock and Forages team and within his community.
Outstanding Graduate Student in Research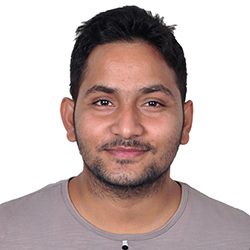 Binaya Parajuli
Graduate Research Assistant
Plant and Environmental Sciences Department
Parajuli's dissertation research, funded by the National Science Foundation, will advance our understanding of the interactions among plants, soils, microbes, and the environment, in the context of improving the four major components of agroecosystems. He is self-motivated and willing to challenge himself to learn and acquire new knowledge and skills and is emerging as an experienced graduate trainee in soil biogeochemistry. His scholarship activities are well-demonstrated by his six peer-reviewed publications in various academic journals in the past three years. He presented four oral and five poster presentations during his graduate training.
Outstanding Graduate Student in Teaching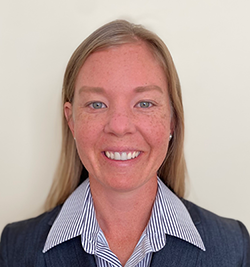 Brittany Perron
Graduate Teacher of Record
Animal & Veterinary Sciences Department
Perron is an invaluable member of the instructional team within AVS. She assists teaching the Advanced Equine Management course, leading course design, lesson planning, and content delivery. She uses a combination of practical, applied knowledge with experiential, hands-on learning to convey complex scientific principles. She is also well known for fostering independence in her own students and helping them reach their full potential. Students report they have a strong rapport with her, she is clear in her expectations and content delivery, and truly cares about student success.
College of Agriculture, Forestry and Life Sciences
College of Agriculture, Forestry and Life Sciences |