2022-23 College & PSA Award Recipients
Outstanding Junior Faculty in Research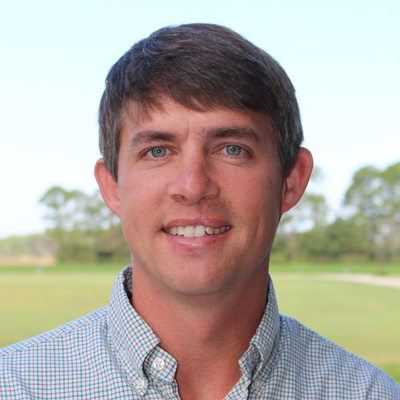 Rick Boyles
Assistant Professor of Plant Breeding & Genetics
Plant & Environmental Sciences Department
Dr. Boyles is an Assistant Professor at the PES department with research focuses on cereal crop improvement using a combination of traditional and advanced plant genetics and breeding approaches. Research interests are (1) to develop crop varieties and hybrids with superior performance in the region, (2) to broaden the current gene pool that exists in regional breeding populations, and (3) to identify useful genes and alleles for important traits in grass row crops including grain yield and quality components.
Outstanding Senior Faculty in Teaching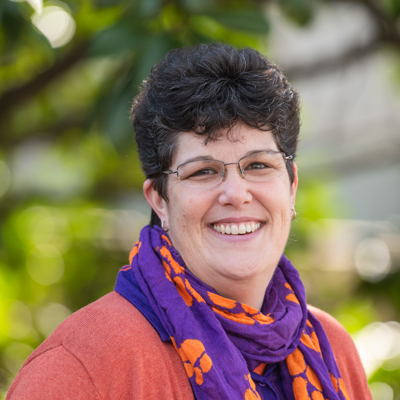 Catherine DiBenedetto
Associate Professor
Agricultural Sciences Department
Dr. Catherine A. DiBenedetto is an Associate Professor in the Department of Agricultural Sciences at Clemson University. Throughout the nation, she works with and designs professional development for pre-service and in-service agriscience teachers to assist with curriculum development focused on STEM integration using inquiry-based instruction methods aligned with her research agenda, which identifies the knowledge, skills, and dispositions needed for career readiness to prepare students for the 21st-century workforce. Dr. DiBenedetto's current position in the Agricultural Education Program is focused on teaching in the areas of instructional methods, curriculum design, and teaching in agriscience laboratories. She also serves as the undergraduate program coordinator for the Agricultural Education Program and Agricultural Education Teaching Certificate Program. Dr. DiBenedetto is passionate about advising, mentoring, and working with pre-service teachers to prepare them to be effective instructors in successful school-based agricultural education programs. Dr. DiBenedetto is the founder and Director for STEM – it Up (SIU): Everything You Need to Know to Get Your Floriculture Curriculum in Bloom a professional development program that has now served 90 agriscience teachers from 33 states. SIU has impacted approximately 15,000 students by improving their knowledge of technical floriculture and STEM concepts. Additionally, she serves as the co-director of the CAFLS Office of Teaching and Learning Scholars and enjoys mentoring colleagues to help improve their teaching effectiveness.
Outstanding Administrative Staff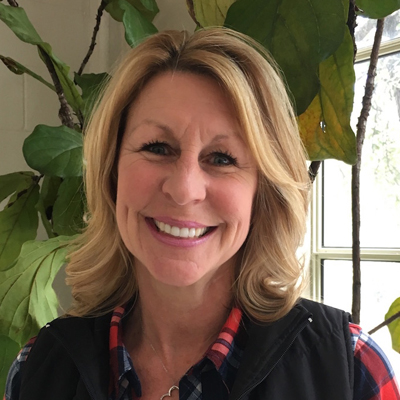 Donna Purvis
Administrative Coordinator
Coastal Research and Education Center
During the Great Recession and for most of the 2010s, Donna was reassigned from CREC and worked at the Charleston Regional Extension Business Center downtown. Faculty and Staff campaigned for years to have Donna reassigned to CREC to streamline financial operations and to make sure Coastal REC is a well-functioning, productive REC. Donna is the public face of Coastal REC. Donna's outstanding dedication and commitment to CAFLS/PSA/PES and CREC faculty, staff and students is well above and beyond what is required. Donna makes sure that all administrative duties including fiscal responsibilities, navigating multiple departmental accounts, her role in Human Resources and account reconciliation, serves much more than the faculty, staff and students. Donna's work and organization extends outward through faculty, staff and students' ability to conduct Research, Extension, Teaching and Public service in a seamless manner allowing concentration to be placed in areas of need rather than finances and human resources. As the oldest Clemson research presence in the Lowcountry, Coastal REC would not be what it is today without Donna Purvis as our Administrative Coordinator. Without hesitation, she is most deserving of the CAFLS Award for Outstanding Administrative Staff.
Outstanding Technical Staff – Lab/Office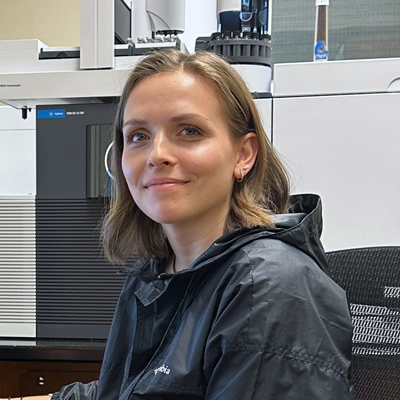 Elizabeth Leonard
Research Associate
Plant and Environmental Sciences Department
Elizabeth works as a Research Associate in the Multiuser Analytical Lab (MUAL), a core analytical facility in the Plant and Environmental Sciences Department. Through the analysis that she optimizes and executes at MUAL, she supports projects of >20 research groups per year. With her knowledge, dedication, and enthusiasm, Elizabeth has made a notable difference within the college and Clemson University with respect to research and graduate training, has exemplified the university's mission, and has positively impacted the Clemson community.
Outstanding Senior Extension Agent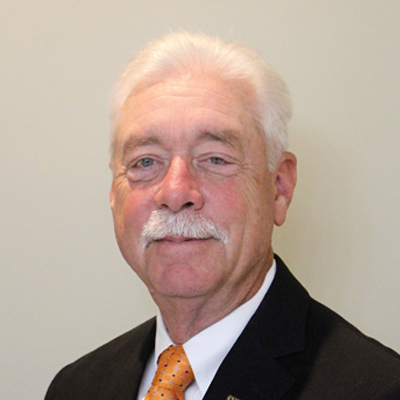 Charles Davis
County Extension Agent
Cooperative Extension
The career of Mr. Davis spans from 1979 to present day. His educational efforts have always been of high quality and focused on agricultural problems and issues relevant to the greater community. In his extraordinary career, Charles has actively participated in a vast array of professional training and development programs, provided countless presentations at state, regional, and national meetings, and received numerous awards by various organizations for his contributions. He was given the Distinguished County Agent designation in 2006, the Certified Crop Advisor Award of the Year in 2004, the Distinguished Service Award from the South Carolina Association of County Agricultural Agents in 1997, and various additional local, state, and national awards during his tenure as a county agent serving South Carolina. Mr. Davis was the coordinator for the Center of Excellence in Calhoun County for three years which ushered in the era of conservation tillage in South Carolina. Additionally, Charles helped develop and initiate the Certified Crop Advisor Training Program in 2001. This three-day training program allowed certified crop advisors to get the 20 hours of continuing education credits they needed each year at one training. Originally serving 23 CCAs, the program now draws 60-70 CCAs from across three states to the training each year. Charles has been actively involved in committee service for Extension and various academic units at Clemson University, and he has filled numerous leadership roles for professional organizations too abundant to list here. Charles Davis is one of the best county Extension agents Clemson has ever employed.
Outstanding Junior Faculty in Teaching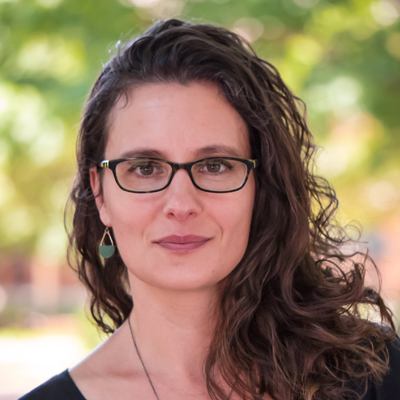 Lillie Langlois
Graduate Lecturer
Forestry & Environmental Conservation Department
Langlois is a pioneer of educational innovation and creativity in which she engages her students to learn in diverse ways. Students have been transported on remote field trips visiting hibernating black bears, banding stations involving bats and birds, or in the upland forest of Pennsylvania, seeing up close and personal the effects natural gas extraction can have in a forest environment. Langlois's research illuminates' ecology, ornithology, and geographic information science, and she has conducted fieldwork on birds and mammals throughout North America, the Arctic Tundra, New Zealand, and Europe. She has worked on many island conservation projects helping protect and increase native biodiversity. Langlois amplifies research of avian physiology, examining the importance of nutrient requirements for songbirds in migration and being an advocate promoting native plant species to landowners to increase biodiversity.
Outstanding Junior Faculty in Extension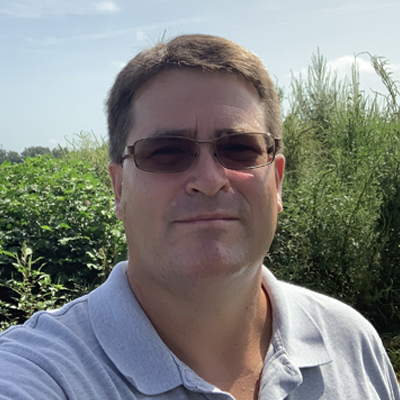 Michael Marshall
Assistant Professor of Agronomic & Forage Weed Science
Plant & Environmental Sciences Department
Dr. Marshall is well respected by the Extension community, and his expertise is continually sought. He is recurrently invited to share research results from his stakeholder-driven program and Extension recommendations for the sustainable management of weeds at a variety of venues, including the Certified Crop Advisor's workshops, county production meetings, multiple field days throughout the state, the SC Peanut Growers' annual meeting, and specialized training courses. Dr. Marshall's responsive efforts in providing six dicamba herbicide certification trainings to applicators over the past two years, totaling ~586 trainees, ensures their ability to legally comply with new regulations and has helped practitioners increase safe practices and avoid problems caused by herbicide drift. Mike produced and delivered two 6-hour Weed Science workshops in 2021 to provide continuing education training for Extension agents and Department of Plant Regulation employees regarding weed identification, herbicide modes of action, and sprayer calibration. Mike is always quick to answer the phone or text and gladly shares appropriate recommendations, and he is prompt to ask the needed questions to tease out important information that might not have been mentioned in the original question. Over the last five years, he has authored or co-authored 15 Extension production guides, bulletins, or handbooks and five Land-Grant Press articles. More impressive is his championing editorship of the formidable South Carolina Pest Management Handbook, a venture that coordinates contributions from 12 authors and totals approximately 320 pages. Dr. Marshall provides much needed service to SC agriculture, and the Extension contributions of his program tremendous.
Outstanding Professional Staff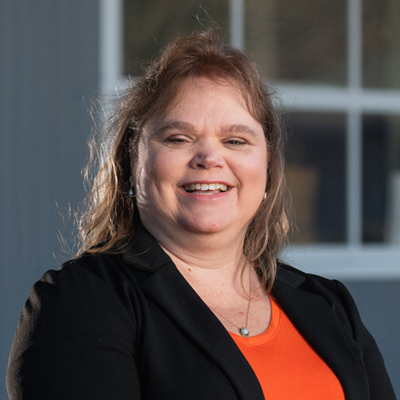 Jennifer Arblaster
Accountant/Fiscal Analyst
Piedmont Research and Education Center
Arblaster handles the daunting task of business manager of Piedmont Research and Education Center with an engaging and professional manner. The scope of budget, financial processing, and human resources responsibilities means no two days are the same. Jennifer meets every day's challenges with attention to detail and smile. Her knowledge of Clemson's business processing facilitates the successful research, teaching, and Extension activities that occur at Piedmont REC. The addition of two farms and staff hirings have made this year even more challenging. Everyone at Piedmont REC appreciates Jennifer because she does everything to keep Piedmont REC functioning.
Outstanding Technical Staff - Field
Bob Webb
Building & Grounds Manager
Edisto Research and Education Center
Mr. Bob Webb has been the Building and Grounds manager at the Edisto Research and Education Center (REC) since 27 August 2007. He is responsible for the entire 2356-acre campus in terms of maintenance to include all buildings, roads, irrigations systems, municipal water system, grounds, and much more. Bob assists everyone on the station in some capacity, including all scientists, core technicians, farm crew members, maintenance shop employees, students, and others. He is a wealth of knowledge when it comes to construction, mechanics, heavy equipment operation, regulations, animal welfare, plumbing, electrical, and more. He is a true jack of all trades. Mr. Webb is very professional in his daily activities and is one of the most highly respected employees at Edisto REC. Bob is thoughtful, considerate, and has excellent problem-solving skills. He has a great attitude and work ethic and sincerely cares about the success of those who work at Edisto REC. Mr. Bob Webb is an outstanding employee in every respect, and we are extremely fortunate to have him at the Edisto REC to help us with his considerable knowledge, skills, and abilities.
Outstanding Advisor/Mentor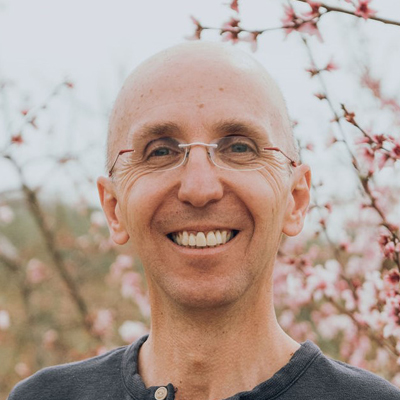 Juan Carlos Melgar
Plant & Environmental Sciences Department
Department
Juan Carlos Melgar is an associate professor of pomology in the Plant and Environmental Sciences department who consistently shows excellent ability to mentor and advise students of all ages. His patient and inviting personality along with selfless time spent with others has positively impacted the lives of many students, ranging from local elementary classrooms, high school interns, undergraduate students, graduate students at Clemson and other regional universities, and visiting international scientists. Not only is he well known in the department as a superior advisor and mentor for students but has been nominated and selected to participate in LEAD21 as a leader of Clemson, has successfully implemented the international undergraduate research exchange program called FLORECE – where young scientists can advance their research skills at Clemson and in Spain, and is an integral part of Clemson's peach team, spearheading and advancing peach research. He has a genuine desire for the success of each individual student, and this can be observed from his tireless advising throughout research opportunities he has created and his close attention and openness to students' needs and thoughts as a dedicated mentor.
College of Agriculture, Forestry and Life Sciences
College of Agriculture, Forestry and Life Sciences |