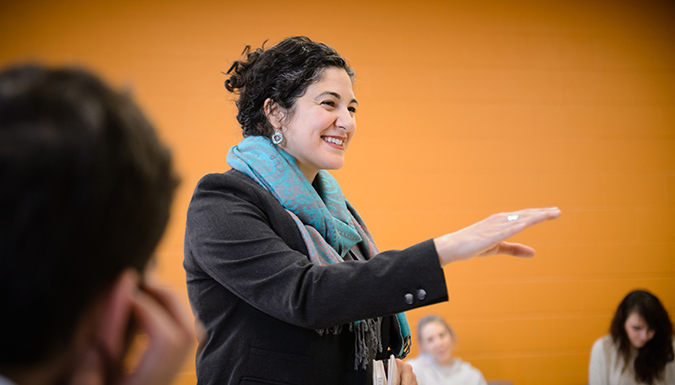 Write clearly. Read analytically. Communicate confidently.
The Department of English at Clemson University focuses on the analysis, creation and history of textual production in its various formats. At every level, our students leave their coursework having analyzed and created a wide range of textual representations from an informed historical and international perspective. We believe that in the process our students imagine new possibilities for themselves and for the world around them, and that they will go on to represent these new possibilities in a variety of career and citizenship settings.
Learn more
Visit
The best way to discover Clemson English is to come and see for yourself. Schedule a visit to get to know the people and places that make our undergraduate and graduate experiences second to none.
Faculty Bookshelf
Our faculty are leaders and productive scholars in their fields. Their works provide a rich library of knowledge across an array of interests. See the work of the minds that drive Clemson English's academic quality.
"Clemson English encourages students to 'choose their own adventure,' so whether you're working toward your dream job, graduate school, or some undefined future, Clemson English will give you the skills and resources to get there."

Hannah Pearson

Alumna

Clemson English
Department of English
Department of English | 801 Strode Tower, Clemson, SC 29634