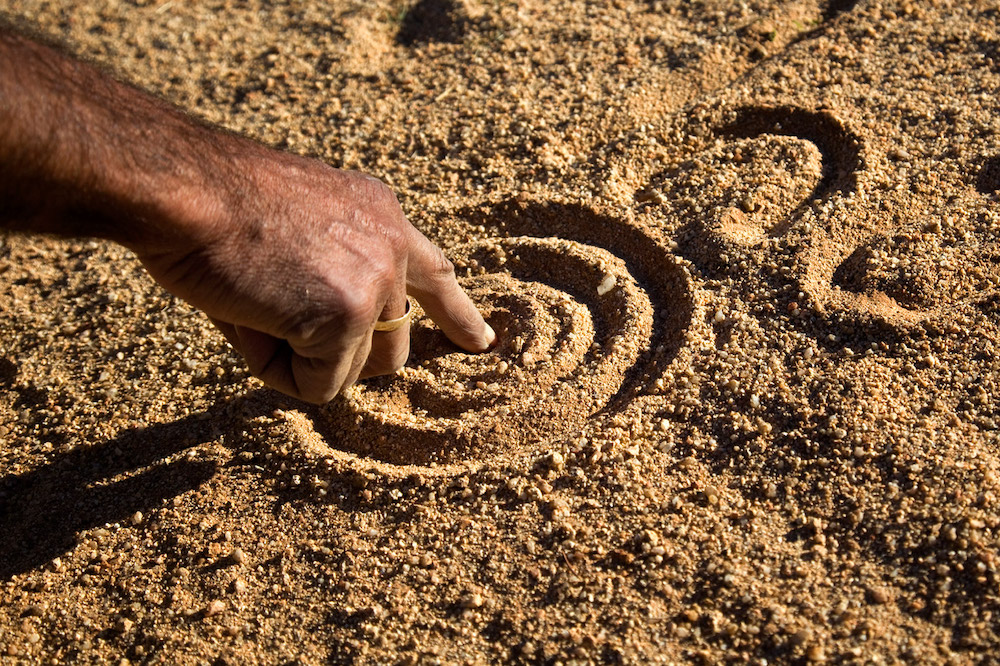 Anthropology bridges the social sciences, humanities and natural sciences. Anthropological training provides a toolkit that allows students to be adaptable and broadly focused to successfully navigate the quickly evolving workforce. Intercultural competency forms a cornerstone of anthropological training. Anthropology teaches us to consider multiple perspectives and points of view and to understand the rationale for these various perspectives.
Anthropologists provide the training to lead in the future:
Leverage diverse perspectives through effective communication.
Ethical and empathetic decision maker.
Adaptable and curious learner.
Dedicated to serving communities,
Self-awareness of one's strengths, limitations, and biases.
What You'll Study
The anthropology curriculum provides a depth of interdisciplinary knowledge that has direct application for a variety of career fields. Research, analysis and writing are skills developed through the degree. Employers seek these skills for grant writing, analytical reports and marketing communications. Course activities such as ethnographic writing, statistical analysis and GIS mapping provide students with many opportunities to develop their analytical skills and to investigate real-world problems. You'll position yourself to address the most challenging issues facing our world today in sustainability, health sciences, business and technology from a human-centered perspective.
Students who choose the Bachelor of Arts degree will take a foreign language and nine additional hours of social science or humanities courses related to anthropology. Students who choose the Bachelor of Science will take 15 hours of math and/or science courses. The nine-credit Business Anthropology & Human Behavior Certificate Program is also available to students who wish to explore cross-disciplinary training in business and social science research methods. These additional courses are useful for the direct application of an anthropological perspective to potential career paths.
You'll be encouraged to be intellectual leaders on campus by writing and presenting results of your original research and by attending professional anthropology conferences such as the American Anthropological Association, the Southern Anthropological Society and the South Carolina Anthropology Student Conference.
For information about the anthropology major or minor, please contact Dr. Mike Coggeshall or Kaela Gardner.
B.S./B.A Anthropology and M.S. Social Science: 
Top undergraduates pursuing an anthropology degree have the option of working toward their master's degree in social science while finishing their bachelor's degree.
Anthropology Major
The Department of Sociology, Anthropology and Criminal Justice offers both a Bachelor of Science and a Bachelor of Arts degree in anthropology.  All majors take an introductory course in anthropology, as well as coursework related to the major subfields of cultural and biological anthropology and archaeology, and an anthropological theory course.  A practicing anthropology requirement allows students to apply their classroom knowledge in the context of a study abroad trip, field school, faculty-guided research project, or similar hands-on experience.  Students also have the opportunity to select from a wide variety of elective courses offered by faculty from Clemson's programs in anthropology, biology, and modern languages.  The curriculum for BS students includes additional courses in math and science, while BA students complete a four-semester sequence in a modern language and additional courses from the humanities and social sciences.  Regardless of the specific degree path chosen, the anthropology major will challenge students and enhance their understanding of human behavior in a variety of contexts.
Anthropology Minor
As the discipline that bridges the gap between the sciences and the humanities, anthropology supports cross-cultural perspectives in programs like language and international trade, language and international health, communication, history, art and architectural history, languages, secondary education, and any of the social sciences. An anthropology minor also internationalizes many other majors like marketing, management, industrial engineering, agriculture, nursing, health sciences, and PRTM.  All anthropology minors complete the following coursework:
ANTH 2010 Introduction to Anthropology
Two of the following:

ANTH 3010 Cultural Anthropology
ANTH 3310 Archaeology
ANTH/BIOL 3510 Biological Anthropology
ANTH/LANG 3710 Language and Culture

Nine additional hours of anthropology coursework, including at least three hours at the 4000-level
Department of Sociology, Anthropology and Criminal Justice
Department of Sociology, Anthropology and Criminal Justice | 132 Brackett Hall