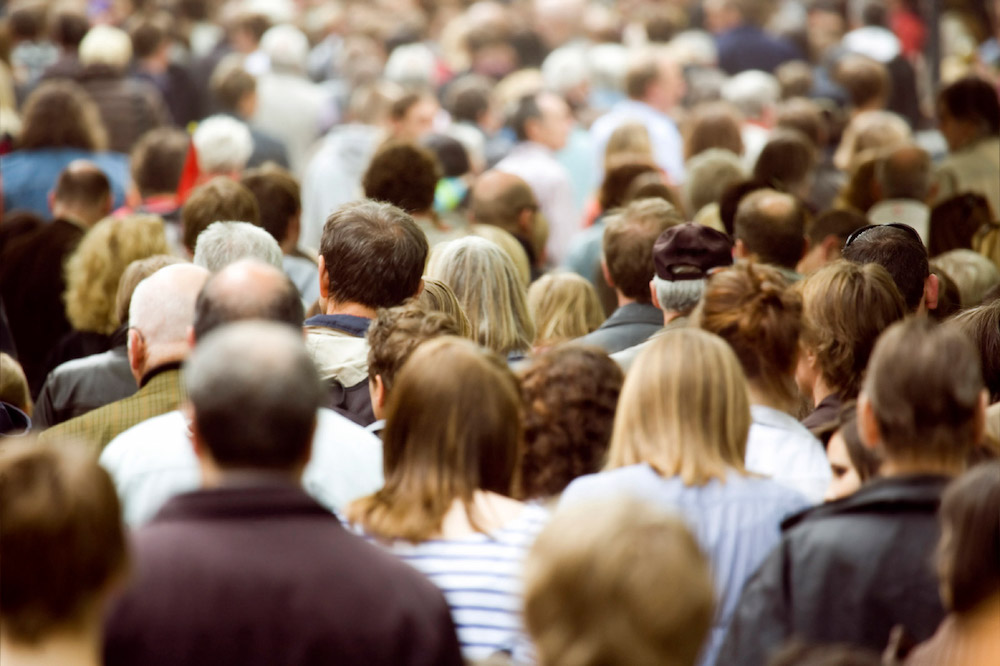 Sociology provides students the opportunity to consider society's most challenging issues through a more objective lens. From topics like racial and economic injustice to mass incarceration and immigration, Sociology teaches students to collect and interpret data, think critically, and make compelling arguments that are evidence-based.
Curricula Trackers
Sociology is a discipline focused on exploring and understanding the social and structural causes and consequences of human behavior. Sociologists study a variety of topics that are vital to interpreting the world around us, including:
Social institutions, such as marriage and family, education, and religion
Social stratification by social class, gender, race, and ethnicity
Social processes like socialization, deviance, globalization, and aging
Social problems related to crime, the environment, health, and mental health
Sociology Major
The department offers both a Bachelor of Science and a Bachelor of Arts degree in sociology in three concentration areas: general sociology, community studies, and social services. All majors take an introductory course in sociology, as well as a two-semester sequence in research methods, a sociological theory course, and two social stratification classes. The curriculum for BS students includes additional introductory and advanced courses in math and science, while BA students complete a four-semester sequence in a modern language. Our three concentration areas also allow students an opportunity to align their coursework more closely with their career goals. Regardless of the specific degree path chosen, a sociology major provides students with the tools to understand the social causes and consequences of interpersonal and group behavior and to prepare for a variety of professional paths. The three concentration areas are further explained below.
Sociology Minor
A sociology minor is an excellent choice for any student who desires to develop a nuanced understanding of human behavior and the social world. The sociology minor allows students a great degree of flexibility to select coursework that meets their personal and professional goals. All sociology minors must complete SOC 2010, Introduction to Sociology, as well as fifteen additional hours of sociology or rural sociology classes. At least three hours of 4000-level coursework must be completed, and the other twelve hours may be selected from all available classes at the 3000- or 4000-level.
For information about the sociology major or minor, please contact Dr. Catherine Mobley or your academic advisor or visit the Clemson University sociology major page.
General Sociology
The General Sociology concentration is the most flexible of the three emphasis areas within the sociology major. It provides students with a broad understanding of social processes and institutions and allows students to tailor their curriculum to their interests by offering a wide selection of concentration electives from the fields of sociology and rural sociology. The General Sociology concentration equips students with the knowledge and skills for entry-level careers in human resources, public relations, health and social services, nonprofit work, criminal justice, social research, and a variety of additional fields. It also provides excellent preparation for graduate training in fields such as sociology, business, and law.
All General Sociology students complete 18 hours of coursework selected from among courses in sociology and rural sociology not already taken to fulfill other curricular requirements. Many of the courses that students may select involve active and experiential learning opportunities, such as field trips and service-learning projects. Professional development activities are also emphasized, with career workshops and networking events offered throughout the school year.
Our General Sociology alumni are employed in a variety of fields, such as business, education, and social research. Job titles held by our recent graduates within the business sector include human resources recruiter, event planner, and long-term care insurance advisor. General Sociology alumni also enter careers in research, with two recent graduates going to work as Clinical Trials Coordinator at Vanderbilt University Medical Center and Marketing Research Associate at Horowitz Research, for instance. Education and youth development are other popular fields for our General Sociology alumni, who have taken positions such as program developer for the YWCA and after-school care coordinator for a local school district. Moreover, our alumni have entered graduate programs in sociology at Stanford University, public health at the Morehouse School of Medicine, and city and regional planning at the University of Pennsylvania, just to name a few.
If you are interested in understanding human behavior in a broader social context and having a high level of flexibility in your major curriculum, the General Sociology concentration may be for you. For further information, please contact Jennifer Holland.
Community Studies
The community studies concentration in the Department of Sociology, Anthropology and Criminal Justice allows for students to take courses that hone their insight into the social forces and processes that shape and affect small and large, rural and urban communities. Students will also take on an internship that puts them into communities and gets them involved in community issues. This concentration requires 15 hours of engaging and thought-provoking classes. Students will learn about the local and international community through research and hands-on experiences.
Courses Offered
The community studies concentration allows students to get an abundance of hands-on experience. One way that this is accomplished is through projects given to students in the classroom. Students involved in the community studies concentration do not have to wait until they graduate to actually serve the community, but are able to do so as it is incorporated with their learning. Students will also choose an additional six hours of sociology, anthropology and criminal justice courses.
SOC/RS 4590 (The Community) is a close analysis of the development of contemporary communities and their places in society. Students will analyze the continuing effects of industrialization, migration, and technological change on community location and structure. Structural relations of social class, status, and the association among institutions are also explored.
SOC 3310 (Urban Sociology) will have students looking at urbanization as a social process and related conditions of work, family structure, social mobility, crime, lifestyle, technology, and development of urban areas in the third world. Students will focus on the policy of urban areas and how they originated. Analysis of educational systems and outcomes are also explored. This class has historically involved community service.
SOC 4950 (Field Experience) enables students to participate in selected field placements under supervision for eight hours weekly and in a weekly one-hour seminar to discuss their experience. This is where students get hands-on, real world experience.
Some of the internship sites our students have visited include the Littlejohn Community Center, Sustaining Way of Greenville, United Way of Pickens County, and the Sunbelt Human Advancement Resources (SHARE). The Center for Community Services in Simpsonville, Mill Village Farms, and Upstate Forever are a few other agencies that may benefit from having a Community Studies intern. Please contact Dr. Catherine Mobley at your earliest convenience to start exploring your internship options!
Our Community Studies alumni are employed in community development, city and regional planning, government, consulting,  and non-profit agencies geared around social issues, to name a few. Some students have even gone on to become involved with community-based educational programs as well.
If you are interested in studying processes at a community level and gaining hands-on experience, the Community Studies concentration may be for you. For further information, please contact Dr. Kenneth Robinson.
Social Services
The Social Services concentration provides students with knowledge and skills to prepare for entry-level careers in human services and nonprofit work, as well as graduate training in social work, counseling, marriage and family therapy, and a variety of other helping professions. Students build upon the understanding of human behavior that they gain in their core courses as sociology majors with specific coursework in social problems and policies, helping skills, and treatment strategies. All Social Services students also complete a 112-hour internship relevant to their career interests. Required courses include:
SOC 3800 Introduction to Social Services
SOC 4140 Policy and Social Change
SOC 4950 Field Experience
Students also select nine hours of additional coursework in sociology or rural sociology. Popular concentration electives include:
SOC 3110 The Family
SOC 3940 Mental Illness
SOC 3970 Substance Abuse
SOC 4810 Aging and Death
SOC 4840 Child Abuse and Treatment
Courses in the Social Services concentration are taught by our core sociology faculty, as well as two licensed social workers, one of whom is dually trained as a marriage and family therapist. These social services practitioners are able to weave into their classroom presentations their experiences in mental health, child welfare, and medical social work. Active and experiential learning are also important components of the Social Services concentration, with students having the opportunity to shadow human services professionals in the local community, engage in service-learning projects, work through case studies with their classmates, and hear from guest speakers representing a variety of professional fields. For those interested in graduate training, recruiters from local Master of Social Work programs conduct application workshops in our department a couple of times a year, and professional development events are also offered to those who plan to pursue entry-level positions after graduation.
Our Social Services alumni are employed in federal and state government agencies, such as the Social Security Administration and the Department of Social Services, as well as nonprofit organizations like the Make-a-Wish Foundation, the United Way, and America's Tooth Fairy. Other popular work settings include health and mental health agencies, such as hospitals, hospice providers, and drug treatment facilities. Educational organizations of all levels, from early intervention programs to college career centers, are also common employers for our Social Services graduates. Further, our alumni have entered graduate programs in social work, guidance and mental health counseling, and marriage and family therapy at institutions such as the University of Chicago, Columbia University, and the University of North Carolina-Chapel Hill.
If you are interested in helping people one-on-one or at a community level, the Social Services concentration may be for you. For further information, please contact Jennifer Holland.
Department of Sociology, Anthropology and Criminal Justice
Department of Sociology, Anthropology and Criminal Justice | 132 Brackett Hall