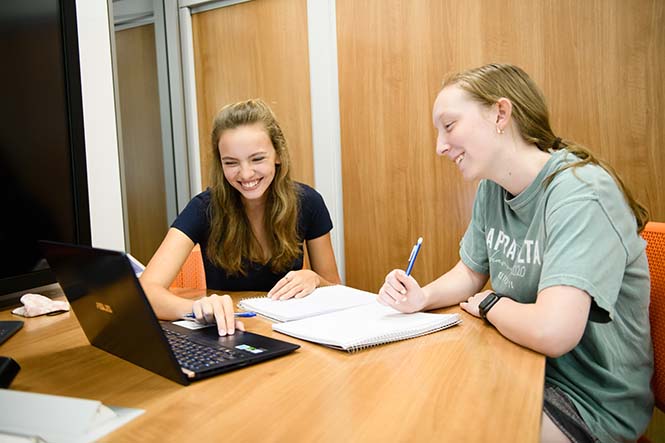 The Sociology, Anthropology and Criminal Justice department's Peer Mentoring Program creates a community for students to work and learn together, allowing students to develop shared experiences and lasting friendships.
Our peer mentors are recruited from all three majors within the department, allowing a specialized approach to suit the specific needs of incoming students to each major. Upperclassmen in the department work with small groups of newly admitted students throughout the academic year.
In addition to small group events hosted by your individual peer mentor, the Program will offer several large-scale social and educational events throughout the academic year. This gives incoming students the opportunity to network with other newly admitted students outside of their immediate major.
If you are a new student in the Department, and did not receive an opt-in form, please contact Holly Williams at hpeasgo@clemson.edu
For more information on how to become a Peer Mentor, please contact Holly Williams at hpeasgo@clemson.edu
Virginia Edlund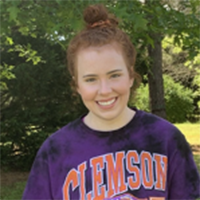 Hometown: Spartanburg, SC
Major: Anthropology
Minor: Chinese
Graduation Year: 2024
Campus Engagement: Anthropology Club, Dixon Fellows Program
Welcome to SACJ at Clemson! My name is Virginia and I am an Anthropology major with a Chinese minor. I enjoy traveling, hiking, going to concerts, and eating all kinds of Asian cuisine. I am primarily interested in forensic anthropology and intend to apply to graduate school this Fall. As a freshman, I did not know a lot about Anthropology, but over the past three years, I have been able to see all it has to offer. By taking a variety of classes, I have gained very valuable skills and been guided by amazing faculty, both of which are things I wanted as part of my college experience. I have grown to have a passion for Anthropology and could not imagine myself doing anything else! As your mentor, I want to help you navigate the major and support you as you discover new interests and pursue different opportunities. My hope is that you will graduate from Clemson as not only an accomplished student, but a more open-minded and understanding person. I look forward to meeting you and as always, Go Tigers!
Luke Garden
Hometown: Alexandria, VA
Major: Anthropology
Minor: History
Graduation Year: 2025
Campus Involvement: Clemson Honors College, Anthropology Club, Club Ultimate Frisbee, Rock Climbing Club
Hey everyone! My name is Luke, I am a junior anthropology major with a minor in history. My focus is on archaeology, and I am involved with the archaeology CI through the department, and Clemson's archaeological field school in the summer. Outside of school, I love hiking, rock climbing, and ultimate frisbee. Feel free to reach out, can't wait to meet everyone!
Madalynne Gagne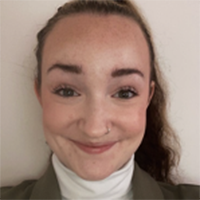 Hometown: Greenville, SC
Major: Criminal Justice/Psychology
Minor: Psychology/Criminal Justice
Graduation Year: December 2023
Campus Involvement: I am involved in the honors college and student government. I am a student worker in the Department of Sociology, Anthropology and Criminal Justice. Additionally, I am a member of multiple clubs like Psychology Club, Criminal Justice Club, and more! I work on a creative inquiry team, which allows me to conduct research alongside fellow students. I also play intramural soccer in my free time!
Hello new students! I have loved my time at Clemson University and I can't wait to share this beautiful campus with you all. I've had many wonderful opportunities in the Department of Sociology, Anthropology and Criminal Justice that have helped me realize I would like to go to law school after I leave Clemson. If any incoming students are interested in law school, feel free to ask me your questions! Aside from academics, I love all things sports, I love spending my freetime outdoors and in nature, and I am an avid reader! I'm so excited to meet each of you and get to know you better!
Hannah Rizik
Hometown: Atlanta, GA
Major: Criminal Justice, B.S.
Minor: Psychology
Graduation Year: 2024
Campus Involvement: CUSG - Senate - Infrastructure and Operations Committee, Phi Sigma Pi National Honor Society, Clemson Miracle - Community Events Committee, Habitat for Humanity, William T. Howell Pre-Law Society, Fellowship of Catholic Athletes, Catholic Student Association at St. Andrew's
Hey everyone! Welcome to SACJ! I am Hannah Rizik, a Junior from Atlanta, GA. I am a Criminal Justice major and Psychology minor. I am involved in many organizations on campus such as Student Government, Phi Sigma Pi, and Clemson Miracle. I enjoy working out and doing anything outdoors. I love coffee, music, and meeting new people! I can't wait to meet all of you guys soon!!
Antonia Trankaroff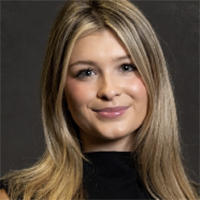 Hometown: Austin, Texas
Major: Criminal Justice and Marketing (double major)
Graduation year: 2025
Campus involvement: Pre-Law society, Chi Omega, Marketing and Branding club
Hi, I'm Toni Trankaroff! I'm from Austin, TX and I'm a double major in Criminal Justice and Marketing! I'm a Junior and am going into my second semester now! I'm so excited to be a part of this program and can't wait to meet everyone!
Abigail Hightower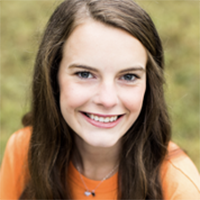 Hometown: Landrum, South Carolina
Major: Sociology with Social Services emphasis
Minor: Youth Development
Graduation Year: 2025
Hi welcome to Clemson! I am Abi Hightower and am a sophomore at Clemson University this year! I love to read and drink coffee! I am so glad you are at Clemson and look forward to getting to know you!
Lajadia Seawright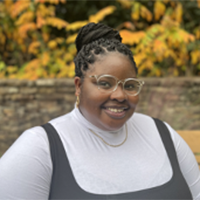 Hometown: Greenville, SC
Major: Sociology
Minor: Non-profit Leadership
Graduation Year: 2024
Campus Involvement: Resident Assistant in Douthit East, Executive Board Member of Finance and Fundraising for CBSU (Clemson Black Student Union) 
Welcome to Clemson. I love meeting new people and hearing others' stories. I am a writer, I love to make crafts and I like to have deep conversations with people. Something that brings me joy is seeing other people happy, and fulfilling their dreams. I am so excited to meet you all.
Vanessa Velissaris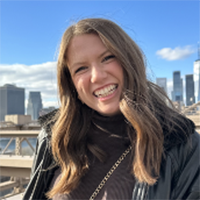 Hometown: Greenville, SC
Major: Sociology
Minor: Business Administration and HR Management
Graduation Year: Spring 2024
Campus Involvement: History Committee, Kappa Delta, Treasurer of Clemson Dancers
Hey guys! My name is Vanessa Velissaris and I am a Junior Sociology major from Greenville, SC. A couple fun facts about me are that I am a first generation college student, I speak Greek, and I have been a dancer my entire life. Throughout my time at Clemson I have been able to grow as a person from organizations and people I have met along the way and I can not wait to meet each and every one of you!
Department of Sociology, Anthropology and Criminal Justice
Department of Sociology, Anthropology and Criminal Justice | 132 Brackett Hall