Civil Engineering
Our mission is to create an inclusive, supportive, and engaging environment for our students to become career-ready Civil Engineering professionals prepared to have a global impact. We partner with alumni and industry to underpin society and create valued solutions to address society's grand challenges by proactively expanding our students' perspectives through scholarship, teaching, research, and outreach.
Virtual Tour
Congratulations Dr. Jennifer Ogle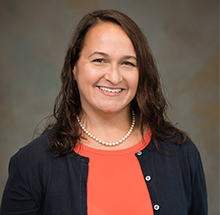 We are pleased to announce that Jennifer Ogle will serve as the new chair of the Glenn Department of Civil Engineering, effective June 15th. 
A first-generation college graduate, she has become an accomplished researcher and one of Clemson University's most passionate advocates for the underrepresented and marginalized. Her leadership has helped provide clean water to Haiti's Central Plateau, make the campus more accessible to people with physical constraints and increase opportunities for underrepresented students to pursue advanced degrees. Read more about Dr. Ogle
Distinguished Lecture: Dr. Don Webster
Don Webster, chair of the Karen and John Huff School of Civil and Environmental Engineering at Georgia Institute of Technology, will deliver a lecture entitled "Structure and Mixing of a Turbulent Meandering Chemical Plume" Friday, September 2, 2022 at 2:30 pm in the Watt Family Innovation Center Auditorium, with a reception to follow.