Building Global Infrastructure
In every direction, you are likely to see the work of civil engineering - the roads we drive on, the buildings we work in, and the water we drink. Civil engineers build the infrastructure for modern civilization to advance the safety, health and welfare of the public and improve the environment through sustainable development. Civil engineering is one of the most in-demand engineering fields, particularly in the fast-growing Southeastern United States.
Build your future here while learning to build the world's infrastructure with award-winning student organizations, life-changing leadership opportunities, and hands-on global experiences.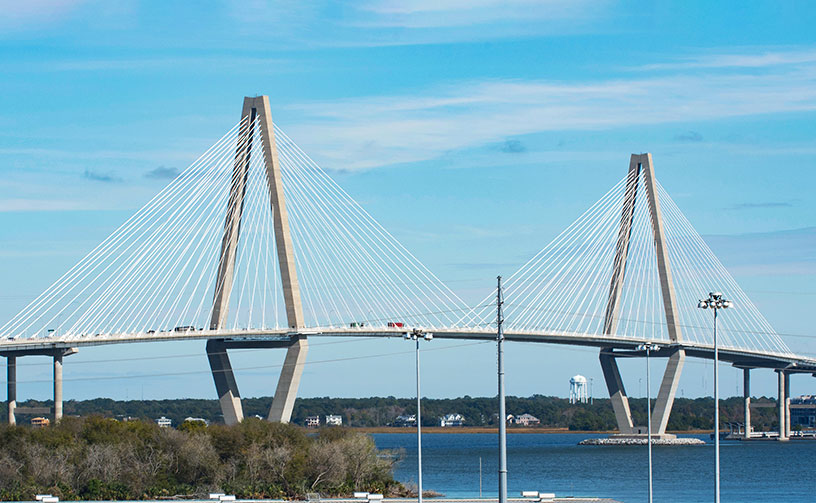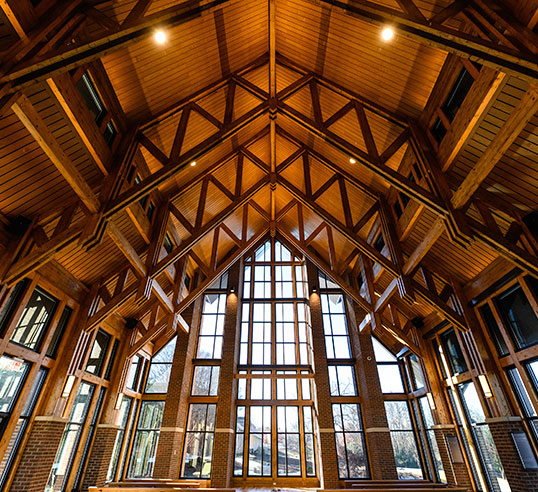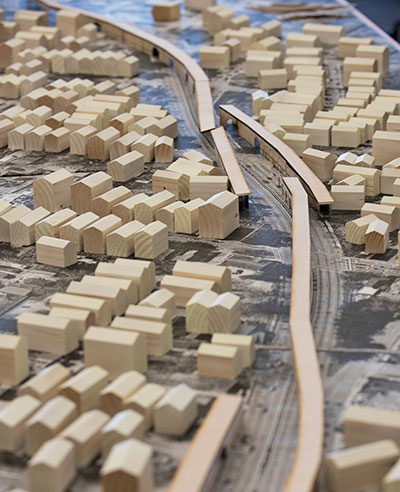 Career Paths
Civil engineers design, build, and maintain the foundation for our modern society – our roads and bridges, drinking water and energy systems, seaports and airports, and the infrastructure for a cleaner environment. It is one of the most in-demand engineering fields and ranked highly as a choice in engineering and STEM careers.
Water Resources
Transportation
City Planning
Construction
Urban Design
Fire Assessment
Sustainability Consultant
CAD Technician
Infrastructure
CE Research
Career Center
Emphasis Areas
The Civil Engineering curriculum includes Emphasis Areas to allow students flexibility in selecting courses and planning their future careers. Students have the potential to work both domestically and abroad working in multiple sub-disciplines.
Construction Engineering and Management
Construction Materials
Environmental Engineering
Geotechnical Engineering
Structural Engineering
Transportation Systems
Water Resources Engineering
Making Connections
The Glenn Department of Civil Engineering's goal is to be responsive to the rapidly evolving complex challenges of highly interconnected and interdependent infrastructure systems and meet the changing societal needs of the 21st century. Our department's transformation involves our curriculum, culture, and community to achieve innovation, adaptability, and shared vision.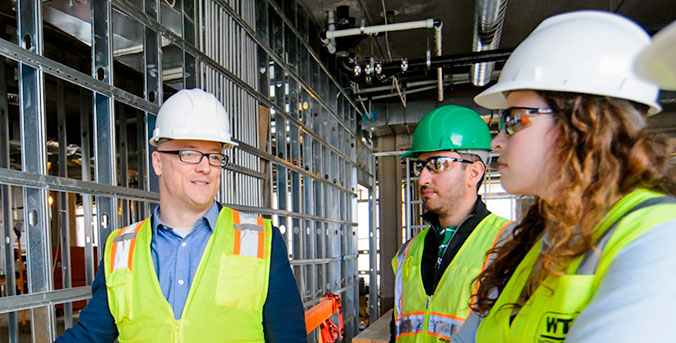 NSF Program: RED
As part of the NSF program, Revolutionizing Engineering and Computer Science Departments (RED), undergraduates majoring in civil engineering will begin working sooner on "keystone" projects that allow them to tackle real-world challenges. They start a project-based course sequence in sophomore year and continually refine professional and technical skills until graduation. Students could, for example, work on on-site development plans, test innovative bio-inspired materials, or help solve flooding problems.
"This will be the first civil engineering program that we know of with this kind of design experience woven throughout the entire curriculum. Everything that we have done in our program has been done off of a strong backing of engineering education research, and we've had a phenomenal response from our students."

Jennifer Ogle

Professor

Civil Engineering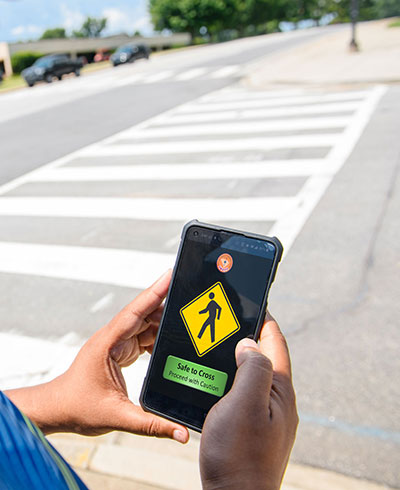 Research with National Impact
The transportation graduate program at Clemson focuses on the planning, design, operation and maintenance of transportation systems. The department houses a USDOT University Transportation Center for Connected Multimodal Mobility (C²M²). C²M²'s research, education, workforce development, technology transfer, and diversity activities provide a blueprint for addressing pressing mobility issues across the United States and around the world.
Transportation Research
Schedule a Tour
The College of Engineering, Computing and Applied Sciences invites prospective undergraduate students to visit campus to learn about the programs and facilities. The tours are led by students currently enrolled in the College of Engineering, Computing and Applied Sciences. To register or learn more about our tours, visit the College's Tour Page. The Civil Engineering option is under the Academic Information on the tour request form.
For graduate program tours, please email the program contact. Allow 1-2 weeks' notice before visiting so that you may be able to meet faculty, current students, and attend some classes.
Undergrad Tour
Graduate Tour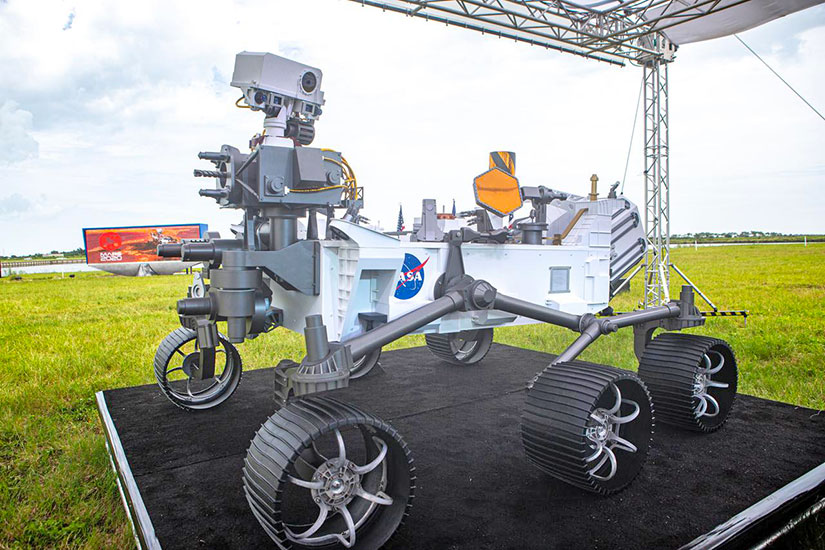 Red Planet Connection
When NASA's Perseverance rover unfurled its arm to collect a rock sample on Mars, Laura Redmond was watching. Redmond worked as a structural engineer at NASA's Jet Propulsion Laboratory before arriving at Clemson as an assistant professor. Redmond said she found her way to Clemson while looking for an opportunity to invest in people and students, "I enjoy the fact that now I get to bring up and inspire students to do what they want to do and get excited about space and space research."
Out of This World Research
Power of Community
Juliann Lloyd and Logan Wade, Ph.D. students, have immersed themselves in the Glenn Department of Civil Engineering's academic community. Along the way, they have developed a passion for civil engineering and discovered a desire to make a positive difference in the world. Their experiences underscore the power of carefully crafted programs, a supportive community to keep them humming along and students willing to work hard at them. On becoming a professor, Wade said, "I could advocate for change, whether it be specifically related to civil engineering or to representation among underrepresented minorities in STEM fields."
Making a Difference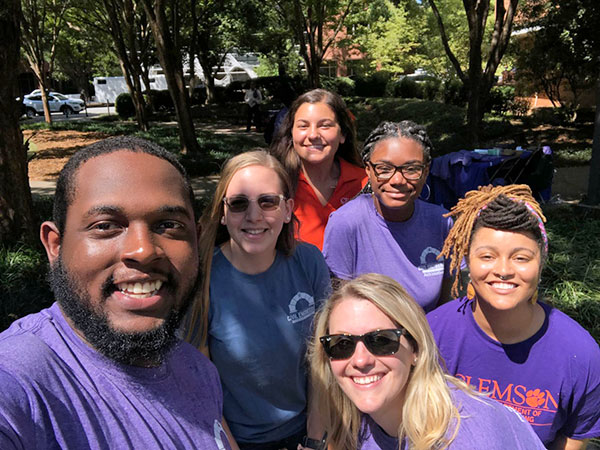 Glenn Department of Civil Engineering
Glenn Department of Civil Engineering | Lowry Hall, Clemson, SC 29634