About
The School of Civil and Environmental Engineering and Earth Sciences is laser-focused on the infrastructure and environmental issues that directly impact how we build, work and develop the quality of our planet. Our goal is to create new knowledge in the fields of Civil Engineering, Environmental Engineering and Earth Sciences and prepare the next generation of scholars, innovators, and entrepreneurs.
The Glenn Department of Civil Engineering regularly schedules research symposiums, workshops, and lectures throughout the year. Faculty, students, and industry representatives give presentations on their latest research and best practices within the field.
Global Impact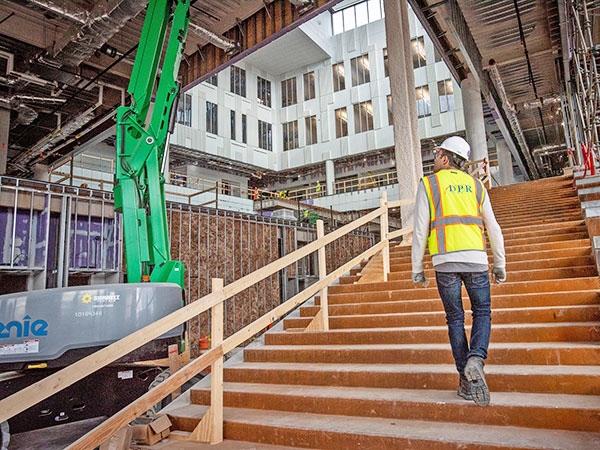 Grand Challenges
Look around. In every direction, you are likely to see civil engineering work - the roads we drive on, the buildings we work in, the water we drink. Civil engineers help to create resilient communities by building the infrastructure for modern civilization in a manner that advances the safety, health and welfare of the public and the environment. At Clemson, you have the opportunity to develop, design, construct, and operate the structures, facilities and systems that are vital to the economy and to improving the quality of life and our civilization.
As society's infrastructural challenges continue to evolve, we, too, must adapt to produce professional engineers who can be successful not only on the national but also on the global scene. Our students in the Glenn Department of Civil Engineering participate in service-learning, interact with industry professionals, and apply methods and theories to real-world problems outside the classroom.
Our Research
Beyond the Classroom
Career Outlook
Civil engineering is one of the most in-demand engineering fields, particularly in the fast-growing Southeastern United States. Civil Engineering is rated in the Top 5 most valuable engineering careers among fields that "show a need for growth, good salaries and high job satisfaction," according to the US News and World Report. Students graduating from Clemson have the potential to work both domestically and abroad working in multiple sub disciplines of Civil Engineering such as construction engineering, construction materials, environmental and sustainability, geotechnical engineering, structural engineering and design, transportation engineering, and water resources engineering.
Consulting firms
Construction companies
Federal, state, and local government agencies
Local municipalities
National and international non-profit organizations
National research laboratories
State transportation departments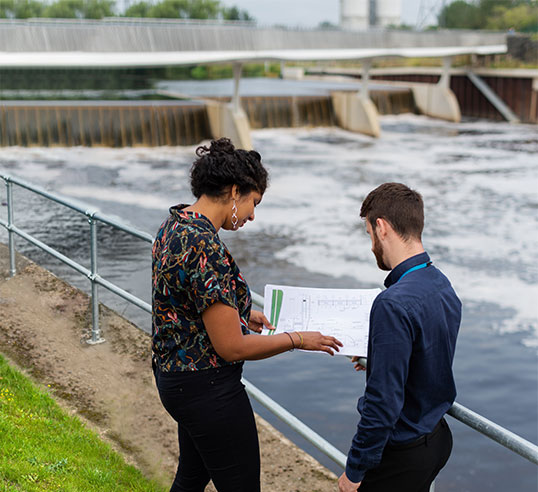 #35 
Academic
Department Ranking
Civil Engineering is ranked #35 by the U.S. News & World Report for Public Departments.
Excellence in Hands-on
Professional Development
Clemson's Center for Career and Professional Development consistently rates high nationally for career services, internships, and co-op opportunities.
Career Services
Research concentrations include water resources, construction engineering and materials, structural engineering, geotechnical engineering, transportation systems, and risk engineering.
Find Your Path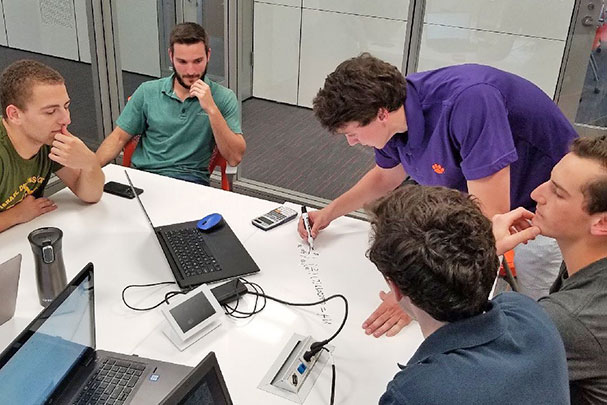 Paul Gennett was part of a Clemson Engineers for Developing Communities (CEDC) group that worked to create a sustainable water system that could reduce cholera outbreaks in one Haitian community. As a member of the Boucan Carre project team, he researched the properties of various lightweight grouts that would be best to replace the system that was currently in use. A preliminary design of the piping system resulted in a path 3.5 miles long that will provide filtered water to local fountains, schools, and a hospital.
Civil Engineering Academics
CE Academic Majors

| Programs | B.S. | M.S. | MEng | Ph.D. | Cert |
| --- | --- | --- | --- | --- | --- |
| Civil Engineering | X | X | X | X | |
| Capital Project Management | | | | | X |
| Design and Computational Modeling of Geotechnical Systems | | | | | X |
| Digital Technologies and Construction Automation | | | | | X |
| Risk Engineering | | | | | X |
| Risk Management | | | | | X |
| Structural Design of Low-Rise Structures | | | | | X |
| System Analytics | | | | | X |
Civil engineering has been taught at Clemson since the University was founded in 1889, graduating the first civil engineer in 1896. We continually improve our curriculum by focusing on societal challenges, global engagement, systems thinking, sustainability, and ethics.
FACULTY EXCELLENCE
The department has nearly 30 faculty members and 6 adjunct and affiliated faculty. We have a team of faculty, staff, and students focusing on fostering student engagement, cultivating a sense of community, a heightened sense of belongingness, and a strong sense of civil engineering identity.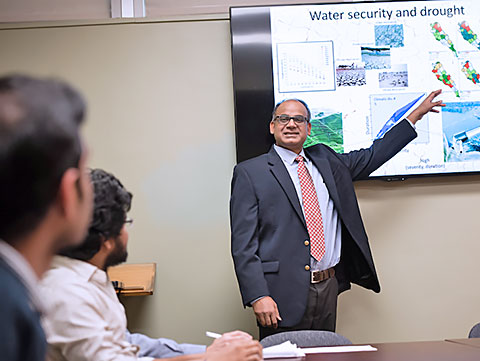 Ashok Mishra is helping the world predict how the changing climate will affect global water supplies, research gaining urgency as weather becomes more extreme. Mishra and his students found that the wet season is getting wetter, and the dry season is getting drier in many parts of the world, complicating efforts to manage reservoirs and irrigate crops. The hope is that policymakers and researchers could use this to create strategies to minimize severe impacts.
---
Glenn Department of Civil Engineering
Glenn Department of Civil Engineering | Lowry Hall, Clemson, SC 29634