Integrative Research
Transportation systems are essential for the efficient movement of people and goods. Interconnected air, land and marine transportation systems play a vital role in ensuring strong economic health and improved quality of life for all of society. Because transportation systems are interrelated with many other activities, the challenges of creating and managing transportation systems must be addressed in an interdisciplinary manner.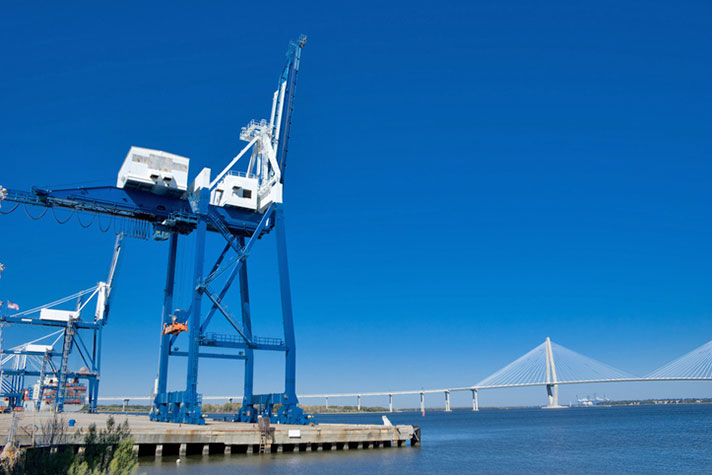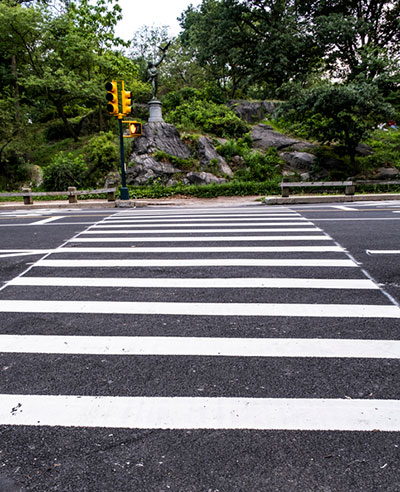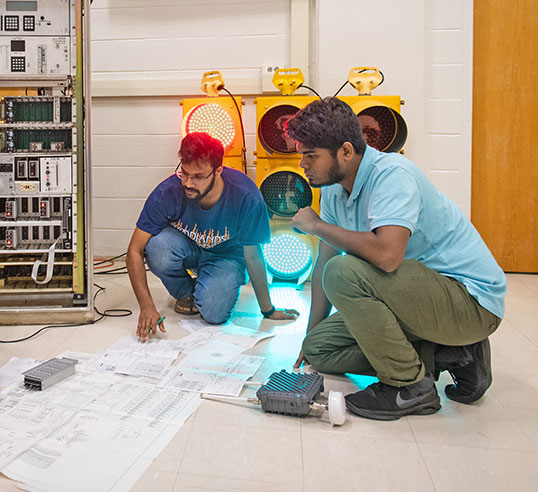 Research Facilities
The Clemson Civil Engineering Department houses the Transportation Systems Research Laboratory (TSRL). TSRL resources include computer hardware, software, and specialized traffic surveillance devices to support multiple disciplinary Transportation Systems research. The Transportation Systems Mobile Laboratory is a multi-use traffic surveillance van that can collect an array of transportation-related information, including:
Traffic volumes
Traffic speeds
Turning movements
Traffic queues
Headways
Roadside topography
Continuous road survey
Road inventory
Traffic Control Locations
Digital video-log
Grade
Cross-slope
Transportation Systems
As transportation systems are interrelated with other activities, our group conducts research to meet the challenges of developing and managing the mobility of people and goods with an interdisciplinary approach. We have diverse expertise that facilitates conducting research best addressed through cross-disciplinary collaboration. Research focus includes transportation safety, driver behavior, intelligent vehicle technology, computer-aided design, Geographic Information Systems (GIS), Global Positioning System (GPS), travel demand forecasting, work zone operations, traffic simulation, intelligent transportation systems, risk analysis, multi-objective decision making and fault-tree analysis.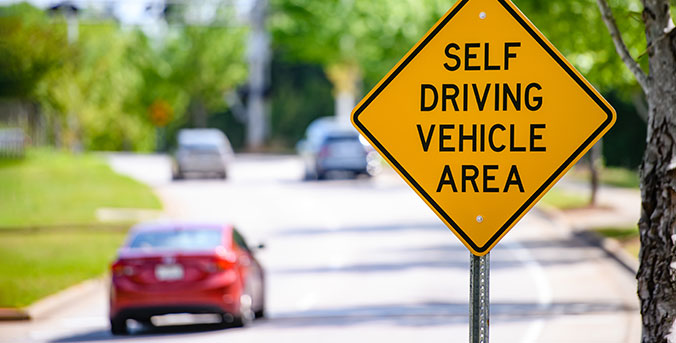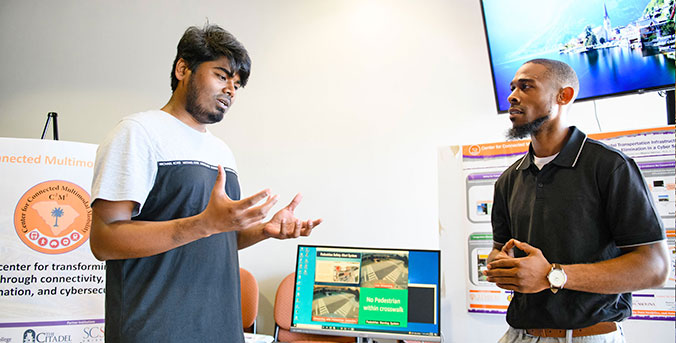 Focus Areas
Several high-profile state and national projects have been in the track records of the transportation systems group. The group has been involved in an array of transportation-related research, including instrumented vehicle studies of driving behavior, new sensing equipment for traffic surveillance, crash analysis using event data recorders, applications of advanced technologies in the transportation system, evaluation of methods for controlling speed in work zones, applications of geographic information systems in program management, the design of incident management systems, development of regional and statewide ITS architecture, multi-objective analysis and real-time traffic simulation, wide-area traffic sensor system deployment and evaluation study of traffic operations in short-term work zones, and the development of decision support tools for infrastructure design and operations.
Career Foundations
The transportation graduate program at Clemson focuses on the planning, design, operation and maintenance of transportation systems. The program provides a foundation of knowledge on how transportation systems work and how they are designed and encourages students to add breadth to their education by understanding the environmental, institutional and societal context within which they operate. Solutions to practical problems are emphasized to ensure that students are well prepared for careers in the transportation profession.
Apply | Graduate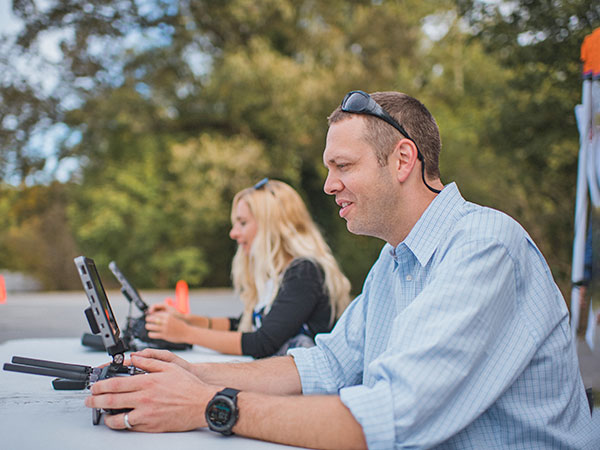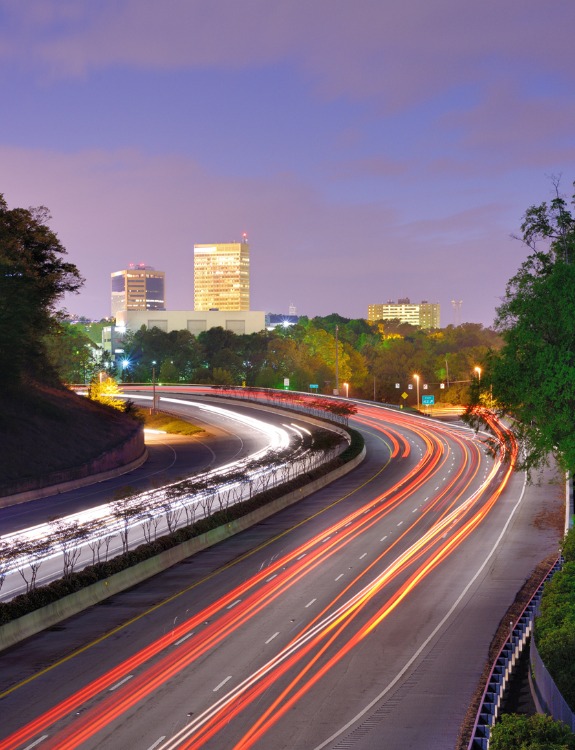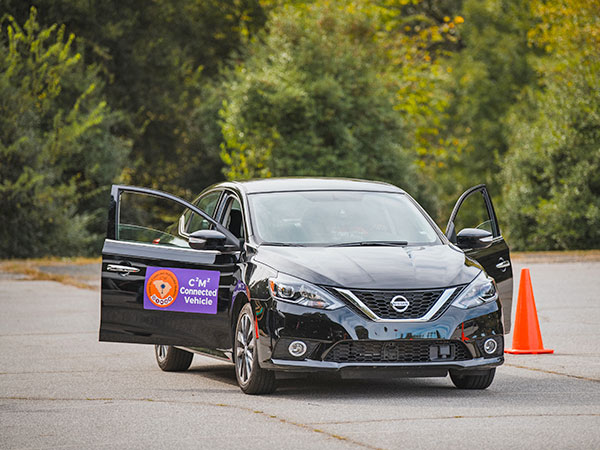 Global Influence
The Center for Connected Multimodal Mobility (C²M²) is a United States Department of Transportation Tier 1 University Transportation Center, a consortium of five higher education and research institutions in South Carolina. Clemson University is the lead institution, with Mashrur "Ronnie" Chowdhury as the C²M² Director.
C²M²'s research, education, workforce development, technology transfer, and diversity activities enable students and professionals from diverse socioeconomic groups to develop the skills necessary to solve some of the state's most pressing mobility problems and will provide a blueprint for addressing similar issues across the US and around the world.