TigerSphere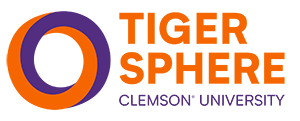 Sphere: "an area of activity, interest, or expertise … a section of society or an aspect of life distinguished and unified by a particular characteristic," per Oxford University Press. Also, "to form into a rounded or perfect whole."
TigerSphere attempts to form that perfect whole of university research – a congregation of diverse ideas and expertise that can develop well-rounded research solutions to society's grand challenges.
How it works: TigerSphere is a gathering of researchers from different disciplines who share thoughts, build relationships, and form convergent research collaborations around a central theme. Each TigerSphere session will include 4-5 speed talks, followed by breakout sessions to discuss ideas and a social hour to continue the conversation. Refreshments will be provided. Participants will have the opportunity to build relationships and continue collaborations moving forward.
Have a great idea? Form a Sphere.
The Office of Research Development is looking for research topics for upcoming TigerSphere sessions. Each session includes four or five short presentations – no more than five slides – related to a central theme. Each TigerSphere should have faculty participants from at least two colleges and will need a small organizing committee to coordinate presentations and identify participants to invite. Please complete the form linked below to submit an idea for TigerSphere.
Submit your Idea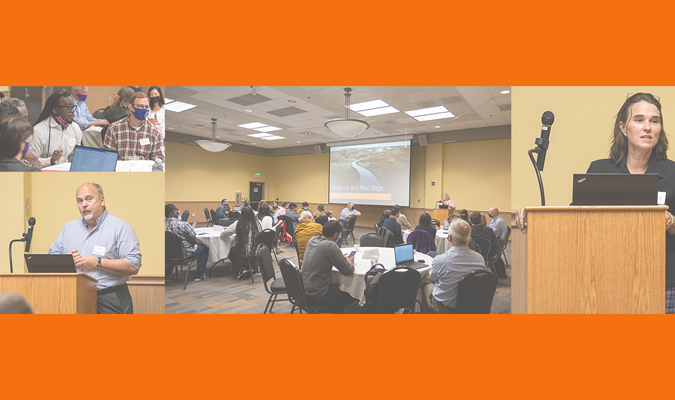 Neurodiversity and Technology
Neurodiversity, first used in the context of autism spectrum disorder, describes the different ways that people experience and interact with the world around them, while not viewing these differences as deficits. In this TigerSphere we aim to bring together the Clemson faculty researching and working on technology, design, development, and evaluation with neurodiverse populations, such as those living with intellectual and developmental disabilities, learning disabilities, and neurological conditions, such as Alzheimer's Disease and related dementias.
Our goal is to provide a space for participants to:
Connect researchers at Clemson working in this space
Discuss strategic research focus areas in this space
Form cross-disciplinary collaborations for future projects, initiatives and grant proposals
Develop a plan to better support neurodiverse students at Clemson
The TigerSphere session will be held on December 1, 2022 from 2:00 - 4:00 p.m. A networking reception will follow from 4:00 - 5:00 p.m. Please register to secure your spot.
Highlights include: 5 short talks, breakout sessions around Neurodiversity and technology theme areas, and networking time.  
Presenters:
Čedomir Stanojević (CBSHS, Parks, Recreation, and Tourism Management)
Anjali Joseph (CAAH, School of Architecture)
Paige Rodeghero (CECAS, School of Computing)

Matthew Boyer (Department of Engineering & Science Education)
Contact vprord@clemson.edu for any questions.
Planning Committee
Paige Rodeghero – School of Computing, CECAS
Emma Dixon – School of Computing, CECAS
Gerry Derksen – Department of Graphic Communications, College of Business
C.C. Bates – Department of Education and Human Development, College of Education
Environmental Justice
The Associate Vice President for Research Development Shelia Cotten and the TigerSphere Environmental Justice planning committee would like to invite you to attend a networking session, designed to bring together researchers across the University to increase interdisciplinary collaborations.
Environmental Justice has been chosen as the theme. The Environmental Protection Agency defines environmental justice (EJ) as "the fair treatment and meaningful involvement of all people regardless of race, color, national origin, or income with respect to the development, implementation and enforcement of environmental laws, regulations and policies.
EJ provides many disciplinary intersection points for faculty and students, whether it is through improving access to healthy food, air, water, and other natural resources; addressing imbalance in quality of public infrastructure, transportation, and housing conditions; or remedying unequal impacts from pollution and natural disasters among other topical areas. In recent years, government, non-profit, and private organizations have directed increased funding toward addressing EJ challenges.
This session brings together researchers from disciplines related to the natural environment, built environment, and social and behavioral systems to spark discussions and research collaborations related to how individuals, organizations, communities, and societies can become more equitable. Please join us to learn more about the EJ work occurring at Clemson and opportunities to collaborate with our colleagues in these important areas.
The TigerSphere session was held on May 4th, 2022 on Clemson main campus at the Watt Family Innovation Center. Highlights included: 5 short talks, breakout sessions around Environmental Justice theme areas, and networking time.
Organizing Committee:
Mik Carbajales-Dale, CECAS
Marzieh Motallebi, CAFLS
Lori Dickes, CBSHS
Catherine Mobley, CBSHS
Chris Post, CAFLS
TigerSphere 2021 (Formerly known as SPARK)
Linking Clemson's Interdisciplinary Resilience Researchers
Location - Hendrix Student Center, Almeda Jacks Ballroom
Registration is required and limited to 50 participants.
Resilience is the ability to resist failure, degrade gracefully, recover quickly, and adapt to change. It traverses scales (from individuals to societies) and disciplines. Recent virus pandemics and climate change indicate that resilience will become increasingly important in the future. TigerSphere brings together researchers from disciplines related to the natural environment, built environment, and social and behavioral systems to spark discussions and research collaborations related to how individuals, organizations, communities, and societies can become more resilient.
Organizing committee members for TigerSphere were Pamela Murray-Tuite, professor of civil engineering; Thomas Britt, professor of psychology; Thomas Sharkey, professor of industrial engineering; and Lori Dickes, associate professor and associate chair in the Department of Political Science.  
Other Dates
14th March, 12:00 - 1:00 p.m.
11th April, 12:00 - 1:00 p.m.
9th May, 12:00 - 1:00 p.m. -

 

CANCELLED